By
Edward Jacobs
Increasingly, it is hard to escape the fact I am getting older. This was recently brought home to me when I was sitting on a park bench on my lunch break, watching children and adults alike playing Pokemon Go with the same excitement that I once did with the original around 20 years ago.
Inevitably, it made me reflect on my childhood. In particular, there are certain things which still stand out and you can visualise exactly when, where and how they happened.
The first such event in my Norwich City supporting life happened on 1 May 1996 at around 6pm. Back then I was just starting out at primary school in Cardiff.
In 1996 the world was a different place compared to the social media and 24 hour news of today. This meant communications from Norfolk were scarce and usually came from Ceefax or Clubcall (and sharpish at 24 pence a minute).
It was therefore left to my father to break the news to me when I got into his car after school. 'Ed, he's gone'. Despite only being 7 years old, I straight away knew who 'he' meant.
Following nearly 2 years of demonstrations and overwhelming supporter pressure, Robert Chase's reign as Norwich City chairman had finally reached its inevitable and excruciatingly overdue conclusion.
Chase, who had taken over from Arthur South in 1986, had sold his majority shareholding to Geoffrey Watling.
Not for the first time Watling had rode to the club's rescue, having acted as chairman in the 1950s and 1960s having saved the club during a financial crisis in 1957.
Much can and has been said about Chase's time as chairman of Norwich. His supporters can justifiably argue his stewardship coincided with the most successful period of the club's history.
Ultimately though his reign should be judged by his own criteria for success, which was threefold:
To secure the financial position of the club;
To build up a strong club with good facilities; and
To win something (which was later adjusted to remaining in the top flight).
The sad reality was that by the end of his tenure, Chase had left the club at pretty much stage -1 of his plan, let alone stage 1.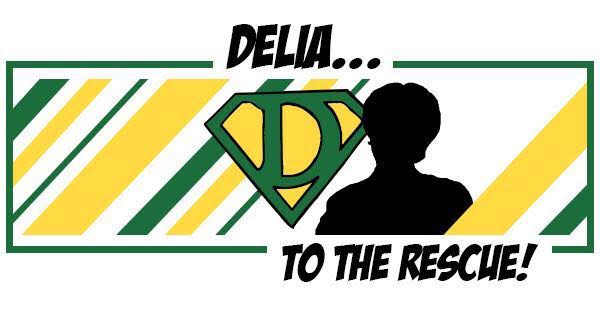 Despite record breaking transfer fees being paid for the likes of Chris Sutton and many others, the club was in dire financial straits. The preceding season had seen Jon Newsome and Ashley Ward sold simply to prevent the banks from pulling the plug on the club.
Ward's transfer to Derby County was particularly cruel on the player, given that he had named his new born daughter Darby just weeks before. In further cost cutting measures, the ill-conceived Radio Canary was closed down as was the hydrotherapy pool at Colney.
However, the show had to go on and Mike Walker returned as manager following a disastrous spell at Everton. The hope being that he could somehow bring back the glory days with him.
Predictably, given the club's finances, pre-season was a low key affair. There were no signings and the most notable saga involved Ian Crook who had seemingly signed for Ipswich, before somehow doing a dramatic U-turn and signing for Norwich again shortly afterwards. One wonders if Walker can be called upon to perform a similar piece of magic should public opinion on Brexit change after Article 50 is eventually invoked.
The season itself began promisingly with Norwich only losing 2 of their first 14 matches, albeit viewed by average crowds of barely 14,000. A sign of how popular football in Norfolk has since become, with crowds of 26,000+ now representing normality.
However, a lack of resources and funds began to bite. Norwich endured a horrible winless run of 10 matches including 7 defeats, which featured successive 5-1 and 6-1 thrashings to West Brom and Port Vale respectively.
Fortunately, the most important cornerstone of the next 20 years was being laid in the boardroom. A certain Delia Smith and Michael Wynn-Jones had joined the board and sanctioned the lb500,000 purchase of Matt Jackson with their own money.
This would be the first of numerous occasions that Delia and Michael would step up to the plate in the next 20 years in the club's hour of need.
Whether it be helping to support the club through League 1 or injecting lb2 million of their only money after the abortive investment of Andrew and Sharon Turner - Delia and Michael would be there. Not necessarily always making the most streetwise football decisions but giving it everything they had and it's anyone's guess to know where the club would be without them.
Back on the pitch, Jackson was a desperately needed signing which meant Norwich once again had something resembling a defence, rather than Bryan Gunn and a collection of farmyard animals, which had been in evidence during the West Brom and Port Vale debacles.
Whilst Jackson's debut was a defeat against QPR, there were clear signs of improvement. Norwich went on to win the next 4 consecutive matches with Jackson himself popping up to score the winner against Portsmouth.
Unfortunately, suspensions and disciplinary problems returned to haunt Norwich in the coming matches as we won just 2 of our next 11 games. It was a run also started by a truly bizarre defeat at Tranmere which was played in farcical conditions of horrendous fog. Players and fans alike did not see any of the game. Indeed, so bad were the conditions, that from a goal kick players claimed they were waiting for the sound of the ball being kicked and hoping it would appear near them.
Following this run, a season which had promised much ultimately petered out into a disappointing 13th place finish.
There were however, many positives in the shape of the academy graduates who were blooded during the season - including Andy Marshall (Bryan Gunn finally losing his place after a decade of fine service), Darren Eadie, Andy Johnson, Keith O'Neill and Craig Bellamy. All (apart from Marshall, of course) would go on to attain sizeable transfer fees for the club.
Johnson, in particular, had an eventful season both on and off the pitch after he and Carl Bradshaw were involved in a bizarre late night fracas with a local taxi driver towards the end of the season. Bradshaw biting the hand of said taxi driver and serving a short custodial sentence later that year.
Returning to the modern day, despite the disappointment of relegation last season it is useful to sometimes look back at the past to remember how much Norwich has progressed as a club over the last 20 years. Not just in terms of the playing squad, but the quality of the facilities and the overall financial security of the club.
It is also why the contributions of Paul Lambert and David McNally, despite their sad endings, should never be overlooked. In fact Robert Chase might even be envious of what they've achieved.
Both did so much to wipe out the problems the club faced, which in many ways began from 1996 onwards. Both are rightly deserving of their places in the hall of fame as a result, as well as Delia and Michael.
Rather than just hoping that the club still exists as we did in 1996, we can look forward to the new season with genuine optimism and hope, safe in the knowledge we also won't have to visit the monstrosity that was Oxford United's Manor Ground (complete with Soviet Union control tower in the away end), twice in 1 season.