By
James Chaplin
Thursday 9th June to Wednesday 31st August. A day under twelve weeks. Contrary to what Jim White and Sky Sports would have you believe, the summer transfer window is not just one day. Norwich City's relegation was confirmed on the 11th May. That means we had around four months for Alex Neil and his team to hustle, make calls and open negotiations to get the players he believed would see us get promoted again this season. September is now upon us. The window has slammed shut because nobody can close it like an adult and as the nights start to draw in reality will bite as to how difficult this league is to get promoted from. Our squad is locked in until January and I'm going to take a look at how we fared over the course of the summer window and give my take on whether it has been a successful period for the club or not.
First, let's look at our goalkeepers. A dip in form last season saw long-time number 1 John Ruddy dropped for the not-actually-that-young-anymore youngster Declan Rudd. Rudd started well, but his inexperience shone through and Ruddy regained his position. Over the summer, Alex Neil changed this position more than any other. Rudd went out on loan to League One Charlton and you have to wonder if he will ever get a look in at Carrow Road again. Remi Matthews has gone to play some games in Scotland and Jake Kean was shown the door permanently. Coming the other way was a Northern Irish hero at Euro 2016 in the shape of Michael McGovern and former non-league 'keeper Paul Jones. Whilst I can see the logic in loaning out our younger players who are unlikely to get a game until they're more experienced, the older replacements that have come in are weaker and have left us exposed in this position. Hopefully Ruddy can return to full fitness and recapture some decent form or this could become a big problem in the medium-term.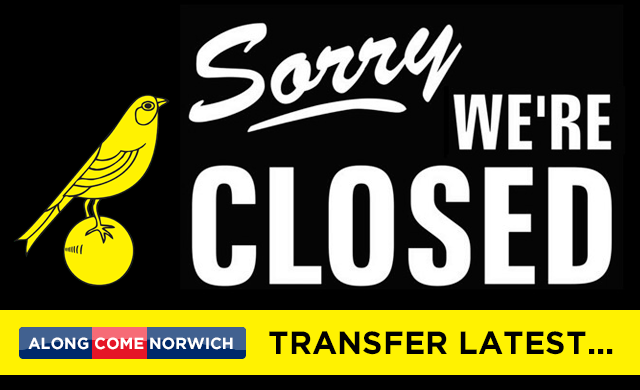 In contrast to the last line of defence, the actual line of defence has barely been touched. Although the backline was without doubt the main reason we were relegated,at Championship level our defenders are more than good enough. Keeping hold of Timm Klose was arguably our best piece of business over the summer and that has to be seen as a real victory.
Harry Toffolo was given a deadline day loan move to Scunthorpe until the New Year. The young left back clearly has some talent, but with Swedish international Martin Olsson in the squad, Toffolo's chances would be limited and it would be far better for his development to join Declan Rudd in the wilds of League One football rather than not even getting a place on the bench for us. Alex Neil will see Robbie Brady and Steven Whittaker as more than adequate at left back in case of injury or suspension in the next four months and I have to agree. In a perfect world, I'd have asked for another quality centre back to come through the door, but Sebastien Bassong, Michael Turner and even Russell Martin are all capable at this level and very handy reserves.
In the middle of the park, we have been relatively strong for quite some time. Did we even notice a difference when Bradley Johnson left? I didn't. The departure of Nathan Redmond barely raised an eyebrow, other than in shock that we were able to get lb11.5m for him. For me, an error from Alex Neil was allowing Gary O'Neil to leave so easily. Although one does not know the full circumstances, I would have said he deserved an effort made to keep him.
Neil bemoans a lack of on-pitch leaders in the modern game and the veteran midfielder certainly looked like one of that rare breed when playing last season. Allowing Vadis Odjidja-Ofoeto leave on a free was fair enough, but I wonder why we do not just sell Tony Andreu rather than consistently loaning him out. The Frenchman has never shown any quality at this level and the fact he is only playing second division football in Scotland with Dundee United would seem to testify to this.
An exit that caught the eye on Twitter last night was that of James Maddison and whilst a few Norwich fans were frothing at the mouth we've let a talented young midfielder go out on loan, one cannot forget that he is just 19 years old, he is still our player and was still just a little way down the pecking order for a chance in his preferred attacking midfield slot. It's a perfectly logical deal when you look at who we have vying for those two or three positions behind the frontman and this brings me on to our signings in that area.
Alex Pritchard came up the A11 after getting stuck on the M25 from Spurs for lb8m and Sergi Canos arrived from Liverpool for lb2.5m. Both these players will be looking to cause damage in the opposition third and I think both are good signings. Assuming that Howson, Tettey, Dorrans and Mulumbu will be battling for central positions, on paper we now have Pritchard, Canos, Hoolahan, Robbie Brady, Jarvis, the Murphy twins and one Steven Naismith supporting a centre forward. I was certain Brady would leave this summer, but after a price tag of lb20m was slapped on him to scare off the Premier League champions, there didn't seem to be anybody else likely to take him. This again is a real coup for Norwich as Brady clearly has the talent to be a big player this season.
Regarding Naismith, if ever the phrase 'flattered to deceive' could be applied to anyone, it would surely be him and his far from glorious Norwich City career to date. No doubt on big money and rumoured to have expressed a desire to leave, he will have to dig deep into his abilities and his character to ever get the fans – and possibly even the manager – onside again. It'll be interesting to see how that develops in the next few weeks. Looking at it on paper, we've done some decent, unspectacular business here. Redmond has gone, but two promising players have replaced him.
Norwich fans – football fans as a whole, I guess – love leaping ungracefully through the air to land right in the heart of a bandwagon. Rarely has any bandwagon been as fast and as powerful as the desperate yearning for the club to sign a striker this summer. Stoking the fire was Alex Neil himself; in the press room he confirmed his desire to sign two out-and-out strikers in the window. On the pitch against Blackburn and Sheffield Wednesday, he had his team playing without a centre-forward. Although the motives for these eyebrow-raising tactics have been explored and justified for footballing reasons, Neil could have had no doubt that some would view this as a not-so-subtle message to the board.
As the summer wore on, a whole host of average and above-average players at Championship level were touted by fans, journalists and agents. Links to Ross McCormack, Britt Assombalonga, Steven Fletcher, Patrick Bamford, Benik Afobe, Dame N'Doye, Jordan Rhodes, Daryl Murphy, Jerome Sinclair, Chris Martin, Dieumerci Mbokani and many others all came to nothing as the hunt appeared to grow ever more desperate for somebody – anybody – to come to the club.
Perhaps even more frustratingly for all of the Norwich persuasion, some on the above list moved to clubs we would consider to be rivals, whilst others elected- somewhat admirably – to stay and fight for a place rather than move to Norfolk. The whole frustrating saga also had the knock-on effect of keeping Kyle Lafferty at the club. It would be fair to say that he doesn't appear to be in Alex Neil's plans, but his 'advanced talks' with Cardiff City and Reading broke down and this was in no doubt due to our inability to bring in recruits of our own, although Ricky van Wolfswinkel was finally sold for a nominal fee, taking his wages with him.
In the end, after days of speculation, the club unveiled what would become their most scrutinised purchase of the summer. Nelson Oliveira arrived from Portuguese giants Benfica for a fee believed to be in the region of lb5m and was immediately handed the coveted no.9 jersey. Critics will point to his unsuccessful past record and multiple loan spells as evidence that he is not good enough, while others will point out his goal record for a poor Nottingham Forest side last season was close to reaching equivalence with that magic '20 goals a season' that seems to be the be all and end all when discussing centre forwards. In truth, we won't know until he starts playing games, but I would bet he is more effective up front than Kyle Lafferty and will offer Cameron Jerome some genuine competition.
In conclusion, we did okay. Goalkeeping staff has been weakened, the defence has remained at the same level and in midfield we have strengthened. By losing Bamford and Mbokani to their parent clubs and only recruiting Oliveira, our forward line is unquestionably lighter.Fans and manager alike will be hoping players stay injury free and the attacking midfield can contribute more to the making and scoring of goals. Only the most delusional of Norwich fans would have expected us to make the squad stronger post-relegation and only losing Redmond from the permanent staff due to this was quite an achievement in itself. I was expecting at least Klose, Brady and Olsson to leave as well and the fact we have kept them should be celebrated. The signings of Pritchard and Canos are positive and exciting and will complement what we already have. However, the lengthy and only partially fruitful hunt for forwards was frustrating at best and at worst could be viewed as completely shambolic. Questions will be asked and lessons must be learnt.
Chaps official window rating 57/100 footballs.
You can follow James on Twitter @Chapper5