Texas-based City fan Marc Foster gives us his take on the AGM and opportunities for spreading the Canary message across the globe that have been missed.

If Jez Moxey is serious about building bridges, he might want to read this first...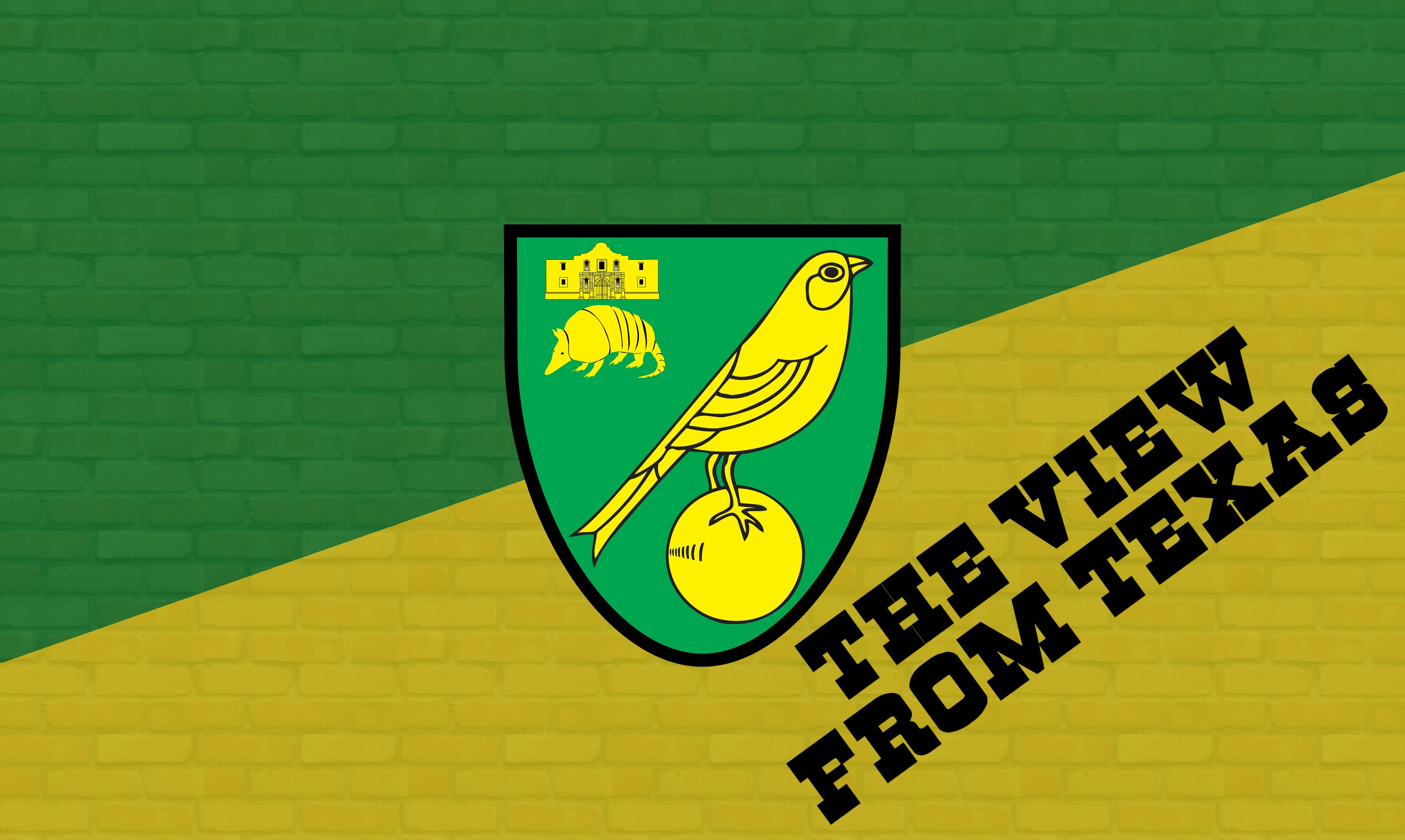 This is a piece that's been brewing in my head for a while, but the AGM has brought out some focus. This isn't a piece about form or ambition, as there are others at ACN better equipped than me to discuss that, especially this season where the number of games I can view is rather limited.Actually, despite being 7,700km away from Carrow Road, I'm talking about fan engagement.
But first a little background.
Living in Texas, there's no shortage of European club fans in my neighborhood. If I walk the halls of the school where I teach, there are usually 2-3 kids each day wearing a Barca shirt, along with the occasional Real Madrid, Man United, or Chelsea.Most of these folks are "Walmart fans," though - they have the shirt, and might know a player or 2, but they can't tell you who their team is playing that week in the Champion's League.From both the Walmart fans and serious fans I'm often asked why Norwich City?
The answer is simple.When I was about 12, my paternal grandmother gave me her handwritten journal detailing her family lineage.There it was on Page 1, the Balderstons came from Norwich.One (Timothy) was even mayor, twice, in the mid 18th century.Around that same time, my local paper would run the English scores and standings each Sunday.I didn't know one team from another, but I saw Norwich listed.Putting 2 and 2 together, I decided they must be my team to follow, and I have ever since.
Following the club, however, has never been easy.I get weird looks from fans who don't understand I wear the infamous 92-93 'egg-cress/bird poo' shirt not because of what it looks like, but because of what it represents.
What I hate, though, is there aren't more Canaries around.We have a Texas-based supporter group, the Lone Star Canaries, made up of a dozen or so Norwich expats and a handful of Americans.We get together a few times a year at a local pub to watch games, but seeing as how Texas is physically larger than France, it's obviously difficult to get everyone in the same place at the same time.Just getting across the DFW Metroplex can be a serious pain.
At the AGM last week the issue of fan engagement suddenly became a hot topic. There seemed to be a disconnect between what the club was saying and how local supporter's groups felt.
I've struggled building a supporter group here in Texas, but it seems NCFC has lost a great opportunity to spread their brand abroad the past few years during their spells in the Premier League, mainly because they've been unable/unwilling to engage with and promote supporter groups.
The social club is a nice effort, and from what I can tell does a lot for the local fans and charities, but other than a page of links to other supporter groups, doesn't seem to offer much to help connect supporters abroad.It's also kept at arm's length from NCFC.That's not a bad thing, but it suggests to me that NCFC isn't interested in doing much to 1) grow their support outside of Norfolk, 2) connect those supporters and 3) engage with those supporters.
Now, that's not to say the supporter group don't hear from the club.It is officially recognized by NCFC, and every season we get an email with an invite to Global Canaries Day.Unfortunately we get the email about a month before the match. I realise fixtures are fluid due to Cup matches and opponents playing in Europe, but even with that I'm not sure why most of the club's promotional schedule isn't set about a week after the schedule comes out.Still, a month's notice isn't much when making travel plans abroad.I'm not calling anyone out with the club.This may well be a cultural issue, or the club may simply not know any better. Perhaps the world came to Norwich City and it simply wasn't ready for the attention.
Enough moaning... do I have any suggestions?Of course, and the effort required is minimal for the return.If you look at any major club, they've got a small corner of their website devoted to networking their supporters.Most also have guidelines/policies available regarding how to organise a group - what the supporter group can/should expect from the club and vice versa.I don't think it's too much to ask Norwich City to do the same.As I have with the club, I'd even offer to help develop the guidelines/policies.
I can hear it already.'Yes that's all well and good, Marc, but NCFC aren't a big club...' Is Burnley a big club?They've recently gone down this route and started a website for overseas supporters .I have no idea why, but I even got an email from the club when they launched it.It's still being developed, but has a good starting framework.
It's not rocket science, links across continents are there to be forged, which could well boost the club's fan base and, indirectly, its finances at the same time. Mr Moxey's comments about supporter engagement are encouraging to hear, but as with anything the proof of the pudding is in the eating.
On the ball, y'all.