The international break saw Andrew Lawn get his football fix at Plantation Park as Norwich United took on Tooting and Mitcham United in the FA Vase.

Tooting took the spoils in a 2-0 win, in an entertaining game that saw the woodwork hit four times.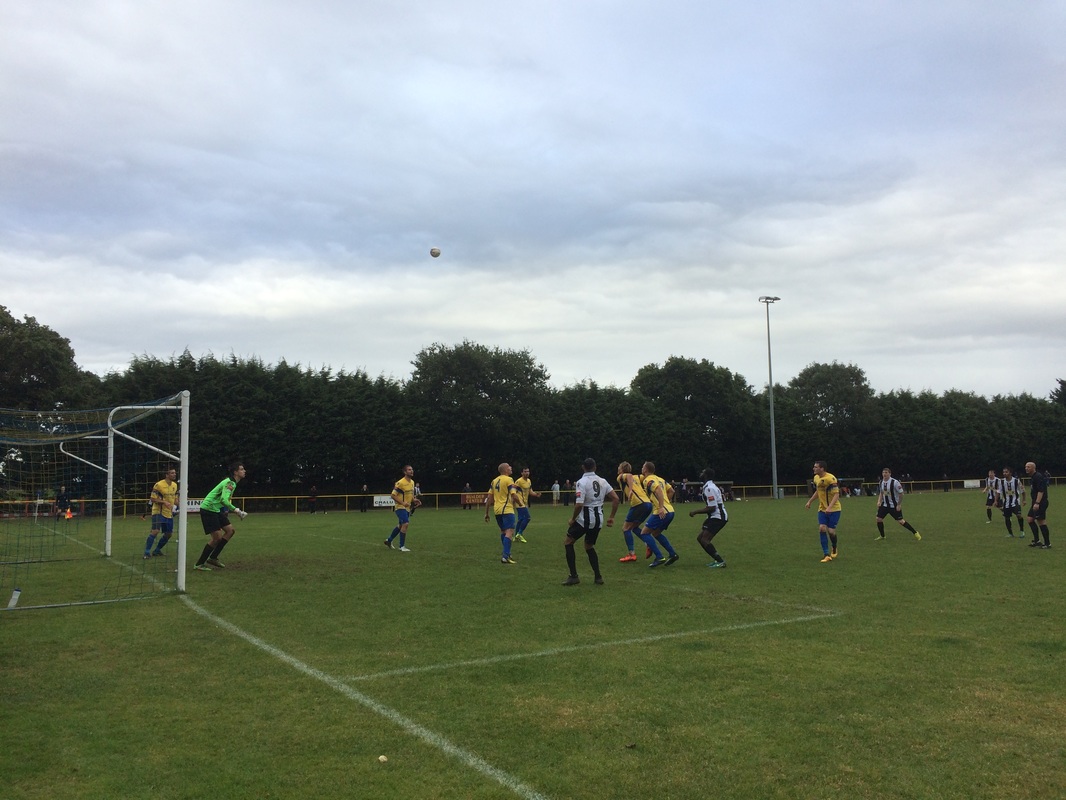 Random Star Performer
A close call between the Tooting and Mitcham manager and their child Ultra.
The manager wore some of the tightest tracksuit bottoms ever seen on a human man and provided the second highlight of the match by screaming "Who is doing their job right now?!" to his team, before promptly turning back to his bench and accepting the packet of fizzy strawberry laces offered by his Assistant.
That probably pips him to the title from the mini-ultra, whose Tooting flag-draped enthusiasm and non-stop chanting almost earned him the spoils, only to relinquish it by proudly declaring his hatred of Dulwich Hamlet. Not cool little fella.
Moment of the match
An innocuous thrown-in turned comedy gold. Again the Tooting manager had a starring role as the ball rolled out of play toward theirdugout for a Norwich United throw. With his side 2-0 down and time running out, the Norwich right-back Steve Shipley (who was excellent all game it should be said) sprinted over to take a quick throw only for the Tooting gaffer to 'accidently' kick the ball back past him. "Sorry mate" he apologised. "You're not sorry" retorted Shipley. Laughs all round.
Referee watch
Two days later and I could not pick him out of a line up of 2. Completely anonymous and thus an excellent performance.
Biggest positive to take
That international breaks are no longer as dull. It has been covered before but non-league football really is brilliant. lb8 to get in, you're treated like an adult and trusted to stand and drink within view of the pitch without becoming a moron. All while hearing every shout, thud of stud on ankle and howl of derision as another chance goes begging. Go.
Weekly Whinge
International breaks are still a bit dull. Love tournaments, hate qualifiers.
Atmosphere rating
Much better than expected. Tooting brought a coachload of Ultras who sang all game, albeit a fairly uninspiring, pedestrian collection of chants, but all the same. Flags brighten any occasion.
Summary
Go to a non-league game. Go Saturday if you can't make it to Carra. Go when we're in Brighton if you're not going there, but if you enjoy football go somewhere. You won't be disappointed.
You can follow Andrew Lawn on Twitter; @Andrew_Lawn