You may be aware the EFL have recently cracked down on fans recording, then broadcasting, content at Football League Grounds. Clearly this is a wide ranging issue affecting fans up and down the country, TalkNorwichCity's Jack Reeve penned an open letter to EFL Chief Executive Shaun Harvey via Along Come Norwich....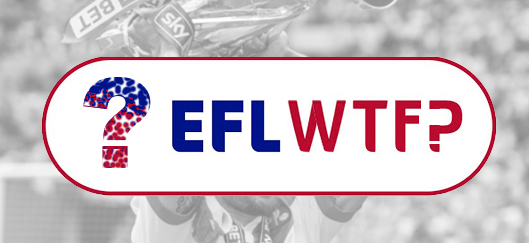 Mr Shaun Harvey, Chief Executive
EFL Head Office
Edward VII Quay
Navigation Way
Preston
PR2 2YF
Dear Mr Harvey,
This is an open letter to discuss an issue that has arisen in the past few days.I am one of hundreds of football supporters up and down the country who run their own football fan created YouTube channel, broadcasting via social media mine, and others, experiences and thoughts about my fine and upstanding football club. This often includes filming supporters during the 90 minutes of an EFL match.
Your decision to ban fans from creating this kind of content outright, for other fans, will hurt clubs and leagues. I am bitterly disappointed, not only for myself but the wider footballing community that it has come to this.
For many supporters up and down the country the chance to see their team play week in week out is just not possible, either because of the miles they need to travel, a lack of time or finite budgets.
Not being able to go to games means you can't see and hear what your fans are doing, saying or chanting. In effect you're not able to feel as much of a part of the fan community - this is where the rise of fan created content has come from.
People want to feel part of their club and hearing and seeing what other fans are saying allows them a closer connection to the matchday experience than they would otherwise be able to enjoy.
Blogs and fanzines have been about for ages and these rarely require footage from within the ground, but times have changed and video is the forefront of the new media. As football evolves the rules need to evolve with it, to ensure the game we all love is enjoyed by the many, not the privileged few.
After creating videos for the past few years, which have been watched and enjoyed over 2 million times, we have created a valuable level of interaction between fans and Norwich City Football Club. You are in danger of contriving to severe this connection.
If stadiums were filling out up and down the country each week out then fair enough, but they're not. The EFL approach of trying to compete with the Premier League by replicating their model is not working and was never going to end well.
It has been difficult to watch the creation of a trophy that puts Premier League reserve sides up against EFL teams. Fans dislike it and quite rightly so, it potentially exposes what the EFL's priorities are and it's impact is put into stark contrast when you see how many people are turning up to these calamitous cup ties.
I fully understand the EFL needs as much TV revenue as possible and to a certain extent I think this is healthy, but please remember that without fans football is nothing, something some clubs and organisations are forgetting rather quickly.
Luckily I support a club that respects its fans, tries it's best to interact with them and makes the experience of supporting a football club as enjoyable as possible. However, this is now being hindered by the league imposing such ridiculously restrictive rules.
Not allowing fans to film the game at a stadium is in my view 100% correct, that's for the TV cameras only. But not being allowed to film your mate eating a match day pie for the entertainment of others is utterly ridiculous and altogether draconian.
So my message to the EFL is this -let's take a step back and look at this nonsense, surely you want fans to be interacting with your league matches rather than being pushed further and further away. It appears from the outside this all comes down to one thing - financial greed.
I am calling on you as an organisation to urgently review the restrictions you are now placing on supporters around the filming of fan reactions during the 90 minutes of EFL matches. By lifting the recent bans you will surely be enhancing your own product. Fans increasingly feel disconnected from modern football and your recent decision will only feed this disenchantment. Don't let short term gain ruin what could, and should, be a fantastic product for all.
Fan driven content will not be stopped because we care about our clubs, we care about our fellow fans and we care about the truth. Not allowing any fan footage to be captured from within a stadium is quite frankly a joke. Take a good long look at yourselves and take a leap into 2016. We need to embrace what's happening and not fight it.
Yours sincerely
Jack Reeve - founder of Talk Norwich City
---------------------------
You can watch more of Jack's frustration and his explanation as to what happened below. You can also follow him on Twitter @TalkNorwichCity