Tom Drissi continues with his "As the Canary Flies" series today, charting the early progress of someone super, who is known best as Norwich's number 9. He may well have scored 3 goals against the scum too.....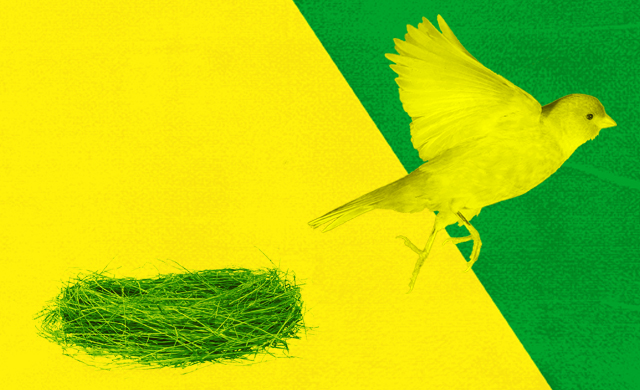 This is the story is of a young Englishman and his girlfriend in their late teens that did a bit of travelling. They went all around South-East Asia; they spent some time in Australia. And a few months later, they left those sunnier climes to return home with a new lease on life. Sounds like just another student gap year, but this is not that.
Back in early 2001, Grant Holt was a 19 year old playing non-league football in the north of England. Holt had almost given up on his footballing ambitions, but in the next 6 months the then defender/striker would find himself on a goal-laden tour of South-East Asia and Australia.
British players even with their money, agents and clubs to help them readjust are still to this day reluctant to play abroad. With this in mind, the bravery and adventurousness the teenage Grant Holt displayed is all the more impressive knowing those characteristics played a key role in how he performed on the pitch.A teenager, who had just lost his father to cancer, was happy to get on a plane to Perth, Australia at the call of an ex-coach from Halifax to turn out for a semi-professional team plying their trade in the Australian Football West Premier League.
Holt spent a month in Australia and in that time was all too aware that his old Halifax colleague's outfit, Sorrento FC, weren't 'at a standard where he wanted to be'. However his time in Australia made him all the more ready to seize the next opportunity for adventure that would be thrown his way.
Holt's next chance abroad came in the form of a perpetually struggling Singaporean side called Sengkang Marine FC, who were then managed by a family friend of Holt's in the form of Trevor Morgan.
Singapore's S-League was founded in 1996 and for around a decade was the island nation's only professional sports league. Sengkang Marine (founded by a group of Newcastle United fans under the name 'Marine Castle United FC') joined the S League in 1998. However, in their first 4 seasons they struggled (including finishing bottom on 2 occasions) and were beneficiaries of Singapore's absence of a second division to relegate them to.
However, a change in Sengkang's tactical approach coupled with Holt's arrival saw a real upturn in fortunes for The Dolphins. Manager Morgan thought a change in setup was required so opted for the most depressingly English tactical shake-up imaginable. In a move reminiscent of Norwich and England managerial heavyweight Mike Bassett, Morgan signed a big, physical striker in Holt and then had Sengkang adopt a rigid "four-four-fucking-two" where the Cumbrian was partnered by another big Englishman in Daniel Hill.
The tactical change had the desired effect, with Holt netting a hat-trick on his S-League debut and Sengkang recording a rare win, a 4-2 home victory against Jurong FC. Overall, Sengkang's time with Holt yielded a mixed bag of results, including a 9-0 defeat to Geylang which Holt has since told Sky Sports he doesn't remember:
"When I was there? I don't think so"
. But considering Sengkang's previous seasons' finishes, 'mixed' results still meant a marked improvement.
A return of 12 goals in 14 matches indicated that Holt was playing well within his comfort zone and in interviews since Holt has referred to the standard of the early 2000s S-League to have been similar to that of the English Conference. His time in Singapore was also rather more comfortable financially compared to his time playing in the UK where he had worked several odd jobs to supplement the little money he was making from the game. In Singapore Holt was earning roughly $4000 Singaporean Dollars per month, "Enough to live and eat and enjoy yourself" he told the Guardian in 2012, as well as having accommodation "with a gym, a pool and Jacuzzi" all on site.
However, Holt still wanted to of make the grade back home and had a contract with Carlisle in the pipeline since before his stint in Singapore. So after only 4 or so months he found himself back in the UK. After giving up the comfortable life he had established in Singapore, Holtfound his Carlisle deal falling through. Carlisle would go into administration in 2001.
Despite the initial setback upon his return to the UK, Holt would go on to prove himself and reach the top of the football pyramid. His many successes since his faraway travles may well mean his time in Australia and Singapore feel like a lifetime ago. But nevertheless, as a young man he chose adventure, and to follow his passion to the other side of the world. In a move he has since said helped his footballing career greatly as he "came back with a new hunger and a new drive".
Many English 20-somethings come back from their months in the Far East pretending to have undergone some spiritual transformation and 'found themselves'. What about our Grant? "We ate a lot of rice" he told Sky Sports when reflecting oh-so philosophically on his experiences in Asia. Zero pretention. I literally couldn't love the man more.
Special thanks to Singapore Football for this piece, they tweet at @SGFootball. More information on Holt's time in Singapore can be found here.