2 goals up at the interval, it looked like finally, after 30 years, it was going to be Norwich's night at Craven Cottage. Ffion Thomas looks at what the hell happened....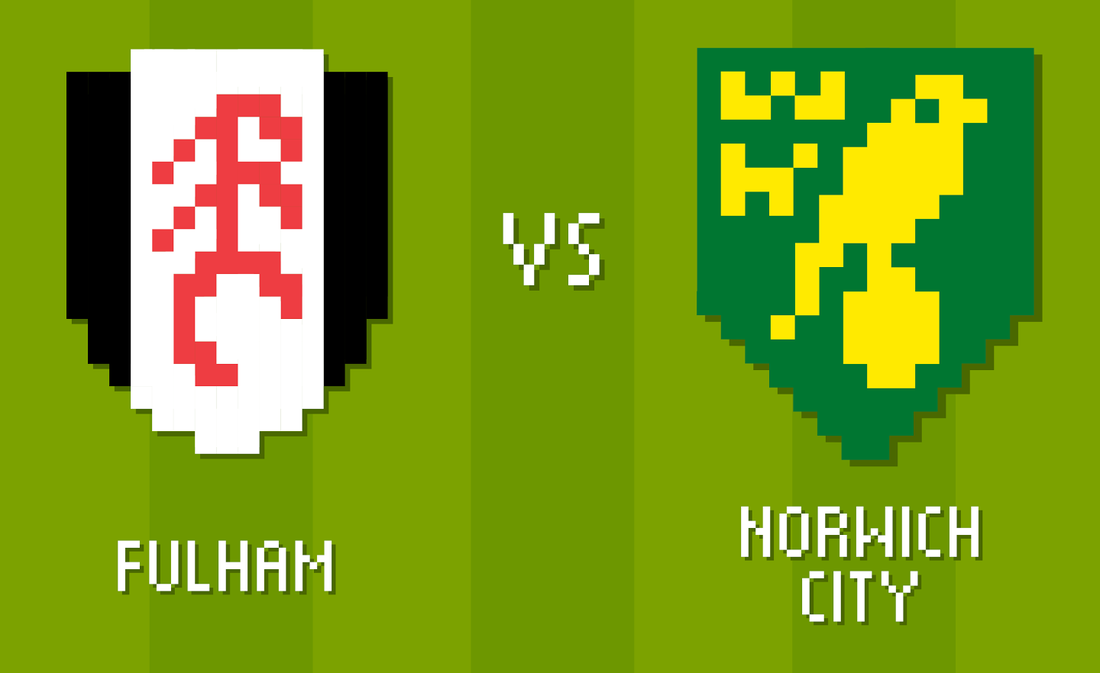 Random star performer
In the first half we had Cool Penalties; at half time we had Dizzy Penalties. Representing Norwich in this contest was a suspiciously familiar figure who may or may not have a penchant for lengthy club shop receipts. He is the night's Random Star Performer, but this was also the exact point that things started to unravel. I will now explain why, as tenuously and succinctly as possible.
Right now in Major League Baseball, the Chicago Cubs are attempting to reach the World Series for the first time since 1945. That year, the Cubs hadn't won the title since 1908 but were 2-1 up in the best-of-seven series. The owner of the city's Billy Goat Tavern was refused entry to the fourth game because the smell of his pet goat, which he had brought along to bring the team luck, would bother other fans.
Exasperated and upset, he exclaimed at the turnstiles that 'the Cubs ain't gonna win no more'. They lost that game and the series, and have since been denied success by a series of mishaps, all of which have been attributed to the 'Curse of the Billy Goat', his spell cast that day in 1945 that has haunted their every October since.
So it was that at half time on this October night, with the Canaries 2-0 up in their bid to end the 30-year 'Curse of Craven Cottage', our Hong Kong hero took 10 rotations around the ball before staggering forward to try and score into a definitely not regulation size goal past a big cuddly black and white mascot. Who was this nemesis that denied him glory and lb1000 in free bets? Wouldn't you just know, it was a Billy...Billy the Badger.
And what was the name of the smelly pet goat that day in 1945? Murphy.
And what time did Tuesday night's game kick off? 19.45.
It was written all along.
Moment of the match
Kudos to Graham Dorrans for keeping his head from the spot not once but twice; having smashed a pressure penalty off the bar at Leeds in our promotion run-in a year and a half ago, he's responded well to being handed the responsibility on what seems to be a full-time basis. It's a role that needed to be filled; after being awarded just one penalty the whole of last season, I make that five this term already.
Referee watch
Any referee who gives us two (!!) penalties away from home (!!) surely can't be all bad, although the late shout that it was the hand of the defender on the slide that blocked Oliveira's dangerous cross inside the area did seem like a valid claim. You'd hope these things are viewed in isolation, but maybe three penalties and the prospect of the rabid home crowd brandishing pitchforks with their clappers was just too much for this ref.
Biggest positive to take
I could say here that a draw is always a good result away. But when you're 2-0 up at half time, it's not, really. That's not to say it wasn't a valuable point or a fair outcome; with both teams going for it in the final twenty minutes, perhaps the biggest positive to take is that we didn't lose, something that wasn't beyond the realms of possibility at that stage given both our usual form here...
Weekly whinge
...and that our lead always looked more comfortable on paper than in reality. When second half hero and scourge of the Waveney Valley Chris Martin sang 'it was all yellow', he wasn't talking about this game; we were never in control, and our two goals came from a double rush of blood to Scott Malone's head, not the generation of clear-cut chances. And that's what's frustrating: the 25 minutes after half time, when we needed to use that fortuitous two-goal cushion to kill them off, was a panicked mess of repeatedly squandered possession. When we did get it out of our own half the attacking outlets, albeit hardworking, were limited.
Atmosphere rating
A very good away turnout for a midweek game, generating a decent atmosphere - at least in the first half. Fulham's Putney End remains a strange beast. A full block of prime seats directly behind the goal is left empty for segregation that is entirely superfluous, given that away and 'neutral' fans share the same turnstiles and concourse. Surely, it would make more sense to open this section up and stop selling the wholly inadequate seats that extend far beyond the touchline under the executive boxes. A spot in there, according to my highly scientific satellite maps analysis, puts you 17m from the river and 50m from the goal. Convenient if you want to jump in when we blow a two-goal lead.
Summary
So it turns out that even when we don't lose at Fulham, it can still feel a bit like we have. Our issue with protecting leads in recent weeks is well documented; the points tally may only have been dented twice by failures in that regard, but things have got too close for comfort numerous times. In the end though, a draw was a fair result; we didn't create or organise enough to win this one. Let's just hope that we're not back for another crack at the Curse of Craven Cottage too soon.