Top of the league with a quarter of the season gone is not enough for everyone.

Mr Carrow explains why being top of the Championship in October is yet another in a long list of failures.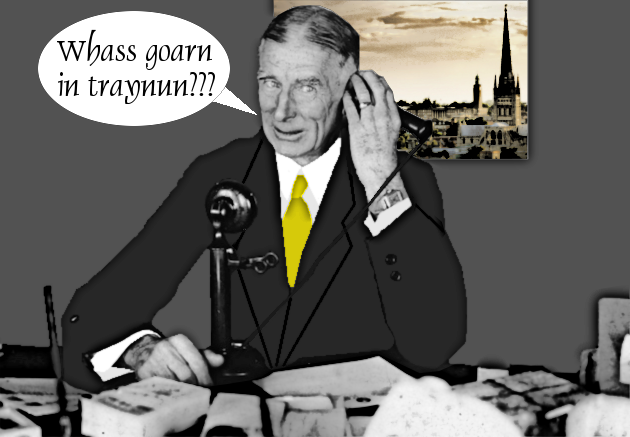 On my life I swear we have the most ridiculous fans in the country.
Twelve games into the season, yes TWELVE, and people are popping their corks because we're top of the Championship. Jesus, teenage boys last longer poring over the lingerie section in their Mum's Littlewoods catalogue.
What a joke. Ipswich were doing well at this stage the other year and look how things panned out for them. We've played a load of bang average teams and are yet to take a single point from a team above us. More to the point, being top of the Championship still represents massive failure.
The lack of ambition in every transfer window ever has consistently led to relegation after relegation for us. Last year being a perfect case in point. Bournemouth have speculated to accumulate and become established and were last found pumping 6 past Premier League opposition while we scrape a scrappy win over a team that will be playing League One next season. THAT is the difference. They've not been frightened of chucking a few quid at retaining their status; they've gambled and won while we stuck on 14. A bit like Ipswich are. The most annoying thing is that they do it all on crowds of 11,000 and yet we sell out every week, charge lb4 for shit beer and can still only afford to buy Nottingham Forests reserves.
When was the last time we bought a player that was a first team regular at the club we bought them from? We don't. It's always on the cheap, it's always too late and it's always settling for second or third best.
We're still one injury away from seasonal Armageddon. Imagine being so dependent on Cameron "693" Jerome!? That should be his squad number by the way as it's the amount of chances he needs to get a goal. That's before we get started on the defence.
We might be top but we're doing it through luck rather than judgment. For evidence of this look no further than the managers insistence on playing Russell Martin ahead of the best defender at the club every week. Ryan Bennett is a centre half. He makes our middle rock solid. Russell Martin makes it like a Lindt Lindor, gooey, messy and bitterly disappointing. I'll never trust Neil while he persists with failing to play his strongest players; he's got a mental block.
Look at the Rotherham subs. Naismith. Fucking Naismith. We might as well have just decided to play the last 20 minutes with ten men. Ok, he scored. But his want-away antics mean he has no place in my Norwich XI, in fact, as far as I'm concerned we only beat Rotherham 2-1, which means it was even more of a scrape than it looked in the papers.
You can't build a house on sand, especially with Prit Stick between the bricks. This shit will all come crashing down I tell you and I'll take no pleasure at all in telling you that I'd told you so