City travel to the south coast seaside tomorrow looking to Brighton's 8 game unbeaten league run. With the Canaries without a win in 3, it all sounds very #alongcomenorwich.

We asked a man who knows more about City's past, then we do our own; David 'Spud' Thornhill for the key facts and figures ahead of our date at the Amex.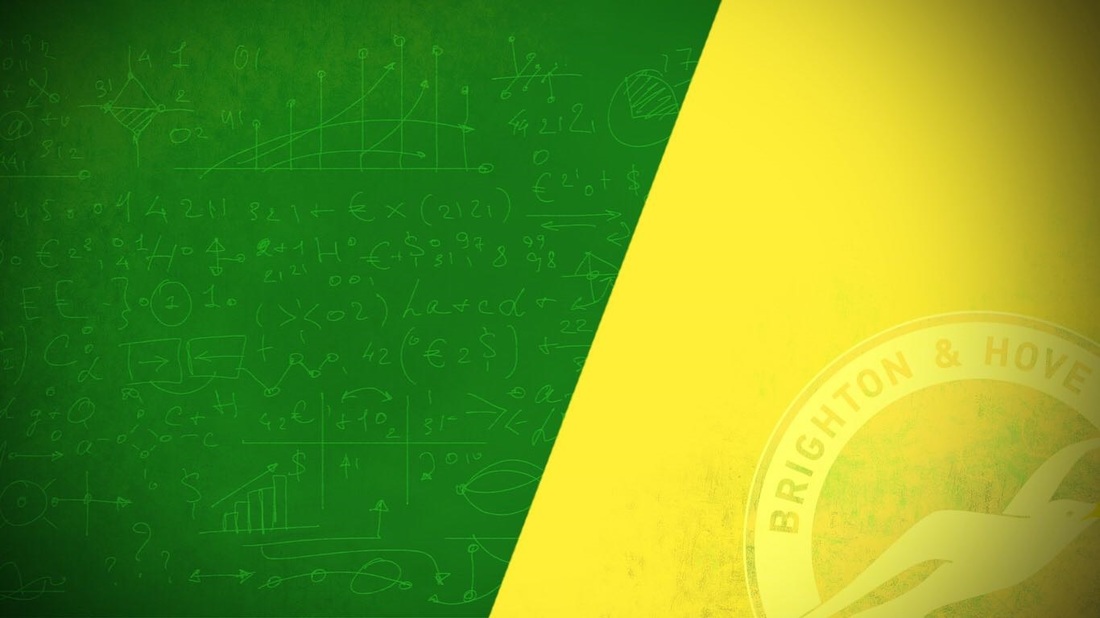 Norwich go into Saturday's game at Brighton being on the other side of the coin when it comes to being a bogey club to other clubs for a change.
In the last 13 games, Brighton have only beaten Norwich once and that was a 1-0 victory at Carrow Road way back on Boxing Day 2002.
Despite having a bit of a hold over Brighton at the moment, in the 94 games since the club's first met in the Southern League in 1905, the two clubs have an equal head-to-head record with both emerging victorious on 32 occasions, sharing 30 draws.
Brighton's best sequence over Norwich came between 1907/08-1914/15 when Norwich only had one win in 14 attempts.
Norwich currently enjoy being by the seaside however, winning their last four games in Brighton. A 100% winning record at the Withdean was followed up with a victorious first visit to the Amex (if you don't count the 1-1 pre season friendly in 2013)when a Bradley Johnson goal on a wet Good Friday in April 2015 gave Norwich a 1-0 win.
City's last defeat in Brighton was at their old Goldstone Ground in March 1983. A hotly disputed goal from Jimmy Case appeared to have been handled in the build up, but was enough to knock Norwich out in the FA Cup quarter final.
During the 1945/46 season the FA experimented with making the FA Cup a two legged affair for every round until the last 8. Norwich drew Brighton that and lost the first leg2-1 at Carrow Road. Rather than rescue the situation Norwich were subsequently hammered 4-1 at Goldstone Ground, to crash out 6-2 on aggregate..
In 1940 with the Second World War raging, City hosted Brighton on Christmas Day.The visitors arrived with just 5 players so had to pick 6 people out of the Carrow Road crowd to represent them. Obviously they didn't try too hard as Norwich won 18-0 (Yes you read that right, EIGHTEEN). Fred Chadwick scored six of them. As this was not an official game this is not considered our record win and Fred's goals aren't recorded.
In our 114 year history, Norwich have only had 9 games abandoned, but the FA Cup meeting with Brighton at Carrow Road in 2003 was the only game that never even got started. The game was still classed as abandoned as it was not called off until 37 minutes after the schedule kick off due to floodlight failure.
In 1946, during a 1st Round FA Cup tie City were trailing 2-1 at the break, but came back and won 7-2, including Leslie Eyre scoring the most goals by a Norwich player in a FA Cup tie with five, including 3 in the last eight minutes.
Biggest win - Norwich 7 Brighton 2 30.11.46
Biggest defeat - Brighton 6 Norwich 0 03.12.55
Top Goalscorer v Brighton - Johnny Gavin (7)
Overall Record - Played 94, Norwich 32, Brighton 32, Draws 30, For 130, Against 137