Duncan Edwards takes a more reflective and measured look back at the excitement of Wednesday night, than we managed at the time.

With liquid now angrily strewn across the floor, walls and ceiling, is his glass now half full or half empty?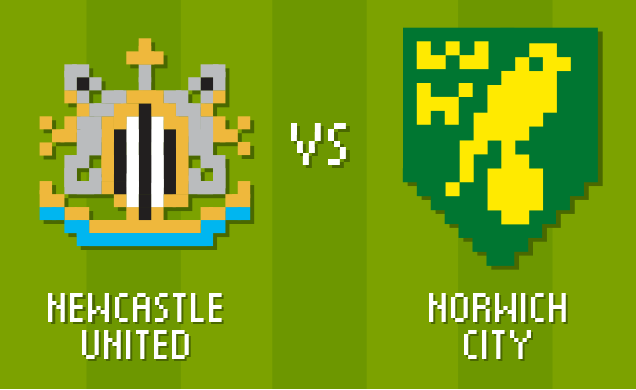 Football.
It can be wonderful, entertaining, exhilarating and leave eternally happy memories imprinted in your mind. But "The Beautiful Game" it is not.
Because it can also be heartbreaking, punishing, frustrating and downright cruel.
When we thrash the scum or sock it to the likes of United on their own patch, it's like backing every winner at the races or finding out your first born has got their place at Oxbridge. Nights like last night are like dropping your keys down a drain or waking up in Vegas married to someone straight out of the Jeremy Kyle green room.
It hurts. It frustrates. Let's be honest, it beggars belief; what the fuck?! How the hell did that happen?
Winning with a minute and a bit to play but somehow contriving to lose. Liverpool last season and now a whole new chapter for the NCFC St James's Park horror show DVD (there's still enough time to get that pressed and in the club shops in time for Halloween btw).
Much anger will be vented and understandably so. Do we have a soft underbelly? Why can't we defend solidly for two minutes? Why is it that we score a goal and then concede one quicker than an average Championship manager can stuff an envelope in his pocket?
If we were really that soft-centred I don't think that we'd weather the bombardment we took early doors and then work ourselves into a position from which we should win the game. What is undeniable is that we continue to make individual errors that gift our opponents opportunities to get back at us. Whether it's Olsson, Bassong, Martin or Pinto, whether it's a tiring midfield or lack of cover or bad game management from the bench, it's there.
There's no point scapegoating. Our defenders all make basic errors, Bennett just as much as those picked last night. I've wondered why plenty. Is it down to the way we play, high full backs that can leave the CBs isolated and vulnerable if we make poor decisions upfield? Is it communication; do we lack a leader? Is it confidence? Or is this just as good as they are?
It's probably a combination of all factors.
Pinto and Olsson are often integral to things we do well in the final third. They're also both suspect defensively, but, they're asked to cover an enormous amount of ground pounding the flanks to facilitate our playing style. This will, on occasion, leave them out of position and our centre halves having to cover. I reckon the positives outweigh the negatives at the moment though.
Do we talk enough? Don't know. I think Martin leads the line better than anyone else but we don't have a particularly vocal presence. It's probably that which gives the impression our back four are often just winging it.
As for confidence...we'd just won 5 on the spin. If you can't be confident after a run like that then you never will be. However, it's not daft to think that leading, under the cosh, entering injury time, that Liverpool might sneak into the mindset. As professionals you'd hope that they've moved on and consigned that in the bin marked "Shit. Do Not Recycle." but they are only human.
With that in mind, perhaps they weren't helped from the bench. Trying to "shore it up" has been a god-awful tactic for Norwich City for what seems like forever. It still remains the percentage call though. Would the defenders been better served with a Murphy left up top to offer the hoof and chase? In hindsight, it's possible. Had we made that change and lost, we'd be screaming that putting on a player who's major weakness is his defending to try and see out a 3-2 win was madness. Meh.
Devastating as losing in that manner is, we're second after 10 games. I'd have been happy enough with that if offered before the season. I'd have been bloody delirious if offered that after the transfer window, and here we are.
We can all bitch about it for another couple of days. Alex hasn't got that time. His biggest test of the season is now upon him. He has to get the players up off the floor (that will help with defending high balls too) and ready for another scrap at Molineux.
That's the start of the next 10 games, if we can produce three goals and three points or even one goal and three points (a clean sheet - ha) then the pain of St James will subside plenty.
Over to Alex.