Well that was nice wasn't it? Actually seeing a game out, 3 points at Molineux, lovely stuff. Ffion Thomas takes a look at a fine and welcome away victory.........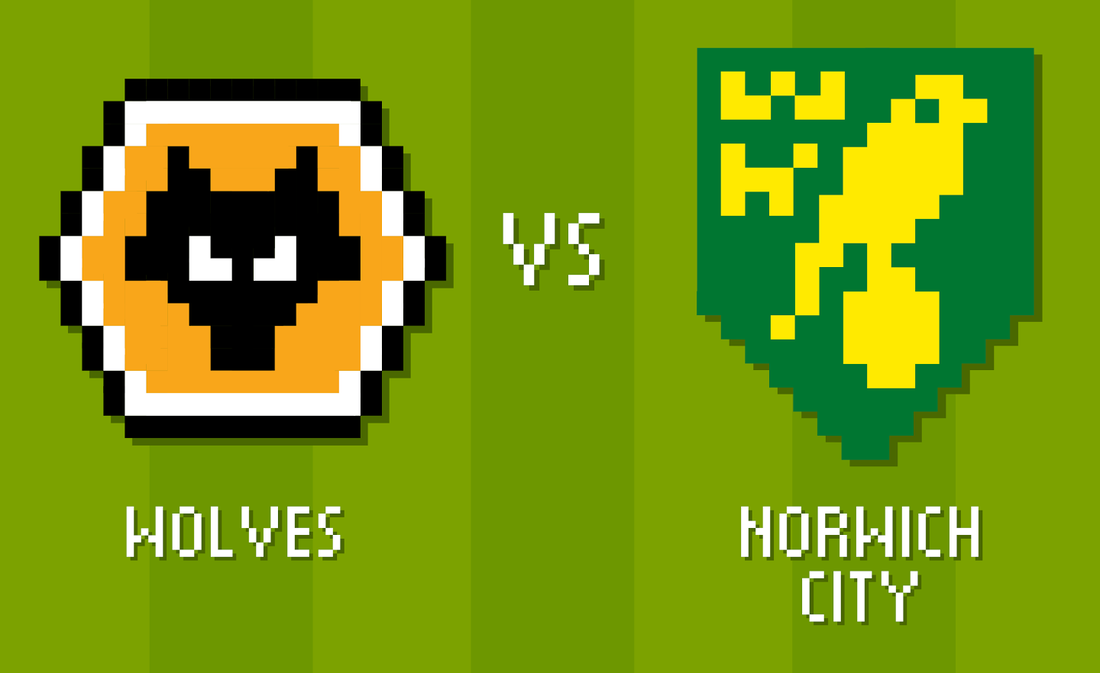 Random Star Performer

It's always a big day when a new addition to the club makes their first proper appearance, and you know drama is never far away when their inclusion - nay, their entire existence - sparks controversy amongst even your own supporters, let alone the eyes of the world watching live on TV. But this fresh-out-of-the-packet debutant truly lived up to the hype with a dazzling and faultless performance of wind-up merchantery that had fans of clubs that wear derivative Adidas and Nike template kits all a frenzy with Twitter hot takes such as 'awful', 'horrendous', 'a disgrace', and 'should be illegal'. Mission accomplished. All hail the third shirt; you didn't put a stitch wrong.
Moment of the match
It's got to be Robbie Brady's curling 25-yard stunner to put us 2-0 up, an insurmountable two-goal cushion that rendered the final 17 minutes merely a parade. Oh, maybe not. But it was still a moment of pure quality that ultimately won the game and sparks hope after a series of somewhat passenger-esque performances that the Robbie Brady who played for Ireland at the Euros is still in there somewhere. It came at a vital time too. Wolves had been piling on the pressure, with another huge moment - McGovern's lead-preserving block from Nouha Dicko - coming just minutes before.
Referee watch
No big decisions to make and didn't really make himself noticed, which is usually a good sign. The lengthiness of injury time has been a bit of a hot topic this week, but the five minutes added here, although purgatorial, seemed pretty reasonable after a few lengthy second half stoppages. Not that I'd be saying that if we hadn't managed to repeatedly hoof it out of the area quite so effectively.
Biggest positive to take
That we got over Wednesday night so quickly. Sometimes it's a good thing when the games are piling up, as they are wont to do in the Championship, and within two minutes, Cameron Jerome had blown away the hangover and some of the nerves. He also went on to lead the line masterfully throughout. It was ultimately a professional performance at the archetypal 'tough place to go'; a couple of second half scares and the obligatory bit of slack marking for their goal aside, we nullified any real threat from Wolves. We're full of goals at the moment - at least two in each of our last seven games, and from all over the pitch - so it's up to the opposition to outscore us.
Weekly Whinge
The conceding of goals is the obvious place to start when picking the bones of a victory, but there definitely appears to be some kind of issue in recent weeks, whether it be one of concentration or possession, with a repeated pattern of conceding after putting ourselves in strong positions in the second half: when 2-0 and 3-1 up against Cardiff, 3-1 up against Newcastle, and 2-0 up in this game. For two out of three we've got away with it, but this potentially fatal flaw of inviting the opposition back on to us needs to be eradicated so we can kill games stone dead and do away with even caring how much stoppage time there is.
Atmosphere rating
A fair proportion of the 1,103-strong away end had presumably spent the majority of the previous 68 hours in the corner of a service station somewhere between Newcastle and Norwich curled up, slowly rocking and occasionally moaning. Given too the spatial distribution of away fans at Molineux - just 12 rows of seats stretching the length of the pitch - it's perhaps little surprise that the atmosphere struggled to get going, with the disparate outbreaks of singing rarely coalescing. Despite being behind for almost the entire game the home fans in the South Bank made a fair old racket, with a particularly rapturous ovation for the introduction of back-from-injury substitute Nouha Dicko. The approach from the town centre via the notorious subway is always atmospheric, but the badly-timed construction of the impressive two-tier North Bank stand has left the place with a rather sad and unintimidating plethora of empty seats.
Summary
Timm Klose's big old, dare I say it, Luke Chambers-esque (how are they doing, by the way?) fist-pump to the away fans at the end said it all. The players were still hurting from Wednesday night, and they knew we were too. This felt cathartic. OK, so it wasn't seven in a row. But an away win at Wolves in any circumstances, let alone when we're all still in the throes of PTSD (Post-Traumatic Sixminutes?!?! Disorder) is a pretty big deal, and beyond the international break we have some eminently winnable fixtures on the horizon.
You can follow Ffion on Twitter @ffion_