Andy Lawn is back, and ready to give you one of his trademark soapbox rants. This time pundits are the target and he's not really pulling any punches.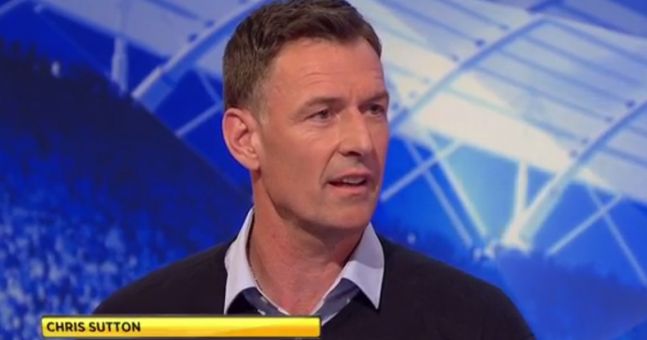 At what point did the world of football punditry decide that the ITV model of wet dribbly noise emanating from Andy Townsend's "tactics truck" become the industry standard?
I might be alone, but what I want from a football pundit is some kind of insight that as someone who hasn't played or managed at the highest level, I might have missed or couldn't have known.
For an example think of the analysis Slaven Bilic gave on the opening night of Euro 2016, where he identified how Romania had set up to deliberately encourage the French to push on their full-backs. Bilic patiently explained how they had done this by tucking their midfielders in narrow and holding a deep defensive line. This in turn tempted France into using the acres left empty 30 yards from goal outside the area. Romania were confident that they could deal with balls slung into their box, while France's main threats in Pogba and Griezman would be nullified. Furthermore when Romania won the ball back they would have a 2v2 in their attacking third, which their set-up allowed them to exploit by going direct and hitting France on the break. Similar to how Leicester set up last year. Coax a team onto you, then bang, hit them in behind.
Fairly obvious stuff once explained, but up until this point unknown to most of the watching public, that had the added benefit of shining a light on a fascinating game of cat and mouse, that had appeared a dour 0-0.
Next to him Lee Dixon looked lost and only offered "France have been poor and Pogba has been a passenger". Yes Lee, but how and why? Billic added to the spectacle. Dixon took away from it.
Gary Neville is another excellent example of punditry done correctly with the first hour of Monday Night Football often much more interesting than the game that follows and never more so than last week when Jurgen Klopp made an appearance.
This surely is the point of punditry, if not why use ex-pros? If all you want from a pundit is Mr Mean or Mr Grumble, then buy a Roger Hargreaves book.
Instead the norm appears to be, find someone grumpy to moan about how shit everything and everyone is.
Mark Lawrenson, who must surely have access to some incriminating stuff about someone high up at the BBC to still be employed was the original, but he has since been followed by Martin Keown and now of course, the ubiquitous shit machine Chris Sutton.
Sutton. Super Chrissy Sutton.
Goalscorer, record sale, cantankerous, misery.
The man currently appears to be a permanent installation on BBC football coverage despite offering nothing more substantial that "that was abject" or "he's got to score". Well done Chris.
Barnay Ronay, who is often spot on in his footballing insight this week sought fit to praise the breath of fresh air that Sutton's "saying it as it is" was, which like "I call a spade a spade", translates to me as "I'm a closed minded, stubborn, know-it-all wanker".
That isn't what Sutton does though. His whole bit isn't based on revealing uncomfortable truths with his heartfelt honesty, instead he's just a miserable and reactionary arse who appears to hate everything and always, often despite clear evidence to the contrary, knows better.
Through on goal but an attempted square pass to a better placed striker is intercepted, you can guarantee Sutton will pipe up with "He's got to score there. Why isn't he shooting?"
Same situation and striker has his shot saved or blazes it into the crowd and there's Sutton "Pass man. He's got to pass there."
This is done without any insight or even sense that he's just directly contradicted something he said 30 seconds ago. Nope. Instead Sutton is that man who offers no advice or input before something needs to be done, but is the first to pipe up with criticism should anything go wrong. He's that friend we all have who spends the entire time trying to make others look bad, thinking this in turn makes them appear better.
It maybe wouldn't ring so hollow had Sutton been criticising those less talented than himself. For example Roy Keane has both played and managed at the highest level, so a critical eye doesn't grate so much, whereas Sutton made 1 appearance for England and has a less than exemplary managerial record, winning 14 games out of 50 during a spell in charge of Lincoln City back in 2009-10.
Or maybe producing piss poor pundits is a thing we do at Norwich. It hadn't dawned on me until I looked into this, but we have a terrible track record in; Townsend, Danny Mills and now Sutton.
The sensible, dulcet tones of Iwan Roberts mark a rare bright spot.
Unlike Barnay Ronay, Sutton is for me not a breath of fresh air, but rather the latest and most obnoxious example of the dumbing down, race to the bottom that currently typifies popular culture.
Knowledge is no longer power. Power is now who can cause the biggest Twitter storm. Who can say the most outrageous thing and go viral and who produces the best angry soundbite.
It can and should be so much better.
Chris, if you're reading, don't be bitter - be better.