By
Stephen Curnow
Sergi Canos' arrival from Liverpool has quite rightly been a significant tonic for Norwich fans this week.
His pedigree of being schooled at La Masia and fine-tuned in the Premier League and Championship mean that he has provided a much-needed shot in the arm, particularly as pre-season had previously consisted mainly of waterlogged pitches, forgetting to turn up for matches and resurrecting the Turners and Whittakers that we had assumed were going to constitute this year's dead wood.
At the risk of lapsing into a pessimism that should see me banished to the City Stand, the deal to bring Canos to Carrow Road did however appear to feature the creeping irritant of the modern transfer. By that I mean the "buy back clause."
This is the business whereby a club sells a player, but pre-negotiates a first refusal and a potential transfer fee to re-sign him in the future if they so wish, usually in the instance of the player's form and value taking an unexpected turn for the better.
Despite many such clauses never graduating from the contractual small-print, they have become increasingly prevalent in recent years. One typical example was Nemanja Matic reversing his move from Chelsea to Benfica for an identical fee, his three years in Portugal having suggested to Chelsea that they had previously been wrong to discard him after just 2 games.
We've long since grown accustomed to the notion of the big few clubs using the loan system to vicariously assess the quality of their young players before they come to a conclusion as to whether they're good enough to get in their own team. For example, Harry Kane had to climb the loanee pyramid of Leyton Orient, Millwall, ourselves and Leicester before he was given the chance to be Tottenham's saviour, if not England's.
Our own John Ruddy is now such a part of the furniture that his wife dictates what our Christmas stocking pyjamas look like, but he previously had to endure 9 loan spells away from Everton before they had the decency to literally give him the Dear John treatment.
Patrick Bamford said last year that Chelsea's outliers have their own WhatsApp group. His phone most be grateful that he doesn't play for Parma, who had a staggering 70 players playing elsewhere in 2015.Even our own loanees are plentiful enough to bread on Neil Adams' table.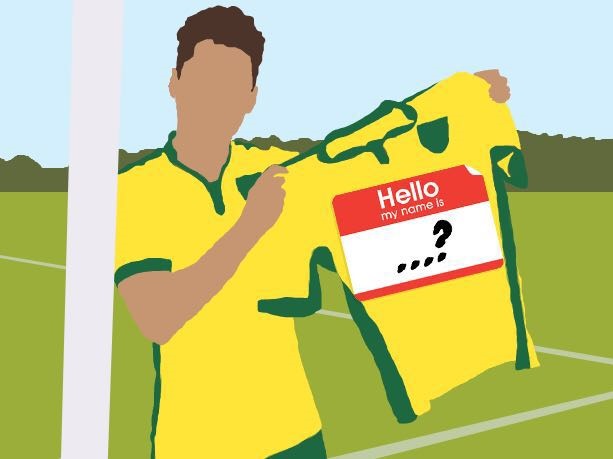 However, the spectre of a buy back clause means that clubs can add another phase to this seemingly indeterminate dilly-dallying, effectively hedging their bets even beyond the point where they have the player on the payroll, reserving the right to reclaim him once the new club has taken the trouble to turn him into something decent.
Norwich City have long had to feed off the scraps falling from the tables of clubs "bigger" than us.
Our 80's and 90's heydays were built on the distinguished triumvirate of Crook, Bowen and Culverhouse, all of whom had been jettisoned by Tottenham. Crook was the final arrival in the summer of 1987. We did the double over Spurs the following season and finished above them the season after that. Indeed, even the most objective Norwich fan would be entitled to say that we generally had the better of them during the subsequent years.
Under the present circumstances though, it doesn't take much of a leap that City Stand pessimism to imagine Peter Shreeves/Doug Livermore/whoever it was at the time, being sat at home watching us beat Bayern Munich, realising that these 3 were better than Justin Edinburgh, Pat Van Den Hauwe and David Howells and ordering the cheques to be written to get them back. If this had happened it would have deprived us of the cornerstone of one of the finest teams our club has ever had.
This summer, the prospect of Manchester United paying lb100m for Paul Pogba has been a remarkable prospect in itself, but even more so due to the fact that they had him in the first place. That Alex Ferguson chose to play Rafael da Silva in midfield and sell Pogba is a stain on his usually shrewd knack of spotting a good player.
I've no doubt that they regret not being able to "buy-back" Pogba but the suggestion that they should be entitled to have him back on the cheap is tantamount to suggesting that if you went back to your old house you could tell the owners that you're going to take it back for a song now that they've tidied the garden up a bit and had that conservatory done.
lb100m is the apparent price for Fergie's oversight and United should be prepared to pay it if they want it put right. Plus, it's a while since we had a Massimo Taibi or a Bebe scenario to have a good chuckle at.
Canos should be one of the good stories. The financial might of the elite and the relentless expansion of the squad game means that the lower echelons of Liverpool's squad is probably a fairly comfy place to don your football slippers.
He is a young man who has made a break to try and become a bigger fish somewhere else.The concern lingers though, that the successes that he will hopefully enjoy will ultimately benefit the club who turned their back on him, rather than the one who gave him a chance.
There are few obvious solutions to this, it probably being just another symptom of the widening chasm between the haves and the have nots in the game, the few big clubs hogging all of the talent even beyond the point that they actually own it. But it might be a matter worthy of the FIFA in-tray, once they're happy that they've sorted out how many players should take a kick-off and what brand of foam the refs should have.
Let's hope that Canos is good enough to pose these questions somewhere down the line. If Liverpool never come knocking again it probably means that he probably wasn't any good anyway, and we all know what the City Stand would make of that.