By
Andrew Lawn
The next week or so will likely see Norwich invited to take part in an additional competition next season.
We've been in it before, but not since 2009/10.
That's right, we will get the opportunity to once more play in the English Football League trophy, which we entered back when it was still sponsored by paint.
You may at this point be thinking something along the lines of; "isn't that competition specifically designed solely for League 1 and 2 clubs, as a chance to raise a few extra pennies, win silverware and possibly reach a Wembley final? Have we somehow contrived to be relegated again during Euro 2016?"
Yes and no.
The FA, who we can all agree truly have their finger on the pulse of the sport they govern, have in their undeniably esteemed wisdom, decided that Premier League, and due to a lukewarm at best reception from them, Championship academies should be able to enter too.
Their thinking is that by allowing Under 23 sides to participate in a tournament for real life clubs, they are in no way belittling the clubs the competition was designed for, but somehow helping to ensure England's senior side don't limp out of the next major tournament to a nation the size of Leicester.
The argument runs as follows;
'Allowing development sides to play in a competitive tournament, against full-time professionals will be positive to their development. Meanwhile the chance to see the next generation of Premier League stars is bound to encourage huge crowds to these tiny forgotten footballing outposts.'
You will hear fans of the clubs who enter, or wanted their club to enter, provide a similar rationale;
'It's good for our club if our players get this experience. I don't care about the wider footballing world, I only care about the team I support and the more games our kids play, the better.'
Bollocks.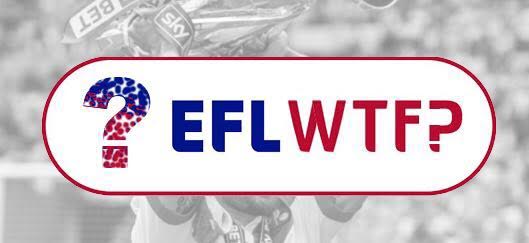 What long-term developmental use is it to Todd Cantwell to play 2 or 3 additional games next season against Colchester and Southend in front of 500 people?
If he would benefit from such an experience (and is good enough to influence games against that level of opposition) don't you think Alex Neil would be looking to loan him out to a side in that division? At least that way he'd get the full 46 game experience, not a sanitised 2 game version that teaches him nothing.
It's not just a question of how much our players would benefit, but how much would the wider game in this country benefit?
Would Southend or Colchester make more money from a home game against our U23s than they would playing each other? Of course not.
Think back to 2009 where we played Brentford at home in the 1st round in front of 12,000 people. Do we really think more would have turned up to see a Premier League U23 side at the time? Would you have gone to see us play Wigan U23s? Or Burnley U23s? Portsmouth U23s?
If you think it might be different against a more glamourous side, remember we're only likely to be invited because Manchester City, Arsenal, Spurs and Chelsea have already all pulled out and Manchester United, Liverpool and West Ham are likely to follow. This leaves the likes of Swansea, Middlesborough and Stoke who are entering and the suspicion that if the big clubs don't fancy it perhaps it wasn't such a great idea in the first place.
Even discounting the money (which is a big plus according to the FA), think of the integrity of our game. How would we have felt as fans to see the FA decree that our 1st team was less important to the good of the national game than Wigan's youngsters?
Given how our relative league position with Wigan then subsequently changed and has now realigned, to see this thinking as good for the long-term is laughable.
There is the further fear that such a move is designed to smooth the way for development sides to join the Football League, similar to the set-up in Spain where Barcelona B, Castille (Real Madrid B) and others 'compete' in the second tier. Compete is an erroneous word in this instance as those teams can't be promoted or relegated and the fear is the system of promotion and relegation in our own leagues would become under threat.
Surveys by campaign group 'Against League 3' suggest around 75% of fans are against the idea and calls are growing for fans of all clubs to show their dissatisfaction with the plan by boycotting games.
This call has been answered with 1,500 supporters already pledging to do just that (me among them) and have been enthusiastically supported by fans of the clubs who could most benefit financially, showing just how deep the strength of feeling runs.
This is not about giving our development side an extra few games each season, it is about protecting the lifeblood of our game and the clubs who compete in it. What use is a couple of extra games now, if it destroys the spectacle of competition in the future?
The club must reject an invitation if it comes. If they don't, as fans we should boycott the games and help ensure the 'experiment' is a short lived one.