By Tom Drissi
As discussed in How Brexit could affect City - Part 1, the ability of British clubs to recruit from Europe has not yet changed from a legal perspective.
However, even though Norwich are still able to recruit work permit-free from the continent, a slight stumbling block in the short term (with regards to this summer's transfer market) is that players at European sides just got a whole lot more expensive.
The calibre of player a promotion-pushing, yo-yo side like Norwich typically recruits would likely have a release clause between 6 & 10 million Euros. But since the 'Leave' vote such release clauses now require between lb500,000 to lb1 million more than they did pre-referedum.
Although it is worth noting is that the short term effect of currency fluctuations on the transfer market actually works both ways in the transfer market.
Our weaker lb makes our players more affordable to European buyers, and their release clauses (listed in Sterling) now cost continental clubs fewer Euros than pre-Brexit.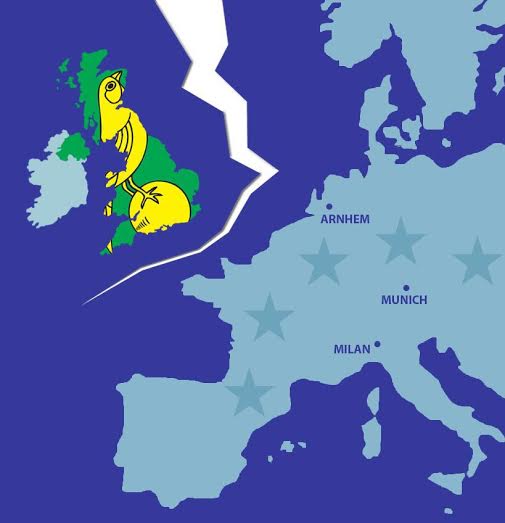 Brexit could also actually make for an interesting summer with regards to the transfer market in that it increases the incentive for Alex Neil and the club to begin promoting from within and giving academy products a chance in the first team.

With European based players now more expensive, and the signing of home-grown players from other clubs often representing dreadful value (Jordan Ibe linked to Bournemouth for lb15 million being a laughable example), then Alex Neil and the board could deem it worthwhile to blood some youngsters in the upcoming season.

The combination of Norwich's relegation along with such a huge change in Britain and therefore the Canaries' relationship with the rest of the world will likely make for an interesting summer and few seasons ahead.

In the long-term, the type of agreement that can be negotiated in time between the UK and the EU over footballer's work permits will have a huge say over how Norwich recruit players at home and abroad in the future.

However, unfortunately for Norwich and all British clubs is that the present uncertainty may be long-lasting as striking special deals with the EU over footballers is understandably quite far down the list of renegotiation priorities for the Home Office.

Norwich City FC, much like the rest of Britain, finds itself in a rather uncertain environment and how we as a club fare in the future could be largely down to forward-looking post-Brexit decisions made by the City board in the coming weeks.

Over to you, Delia.