By
Duncan Edwards
Our relegation threw open a valve that allowed all manner of emotions to be vented. There was the universal disappointment, the anger directed in a number of directions but in other corners there were admissions of failure and occasional philosophical ho-humming.
In some ways, we've been lucky. The cataclysmic performances by England, the EU referendum and subsequent political circus have given us other disappointments to bitch at and a plethora of pantomime pirates to boo. Maybe McNally should have clung on for a few weeks...let's not go there.
The sunken ship Norwich City has now come to rest on the sea-bed of the Championship, the mission now is to build a new vessel that can carry us back to the exotic and rewarding land of the Premier League. And that's what I find a bit scary.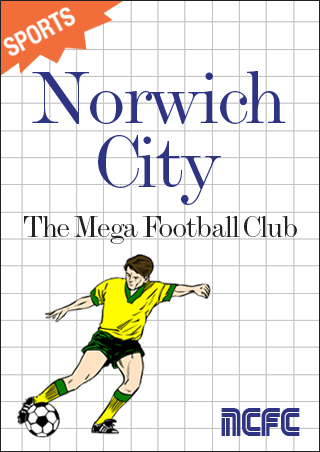 Much has been made of our inability to strengthen sufficiently in the Summer and there seems a level of acceptance we were simply short of the quality required to stay in the top flight. Further investment was required, more money to be spent, calculated speculation to reap the benefits of survival.
I think all of that is reasonable. You have to wonder whether had we managed to sign Afobe or Gayle we'd have got enough goals or if Koulibaly had signed we'd have stopped enough. Did we have too shallow a target pool of players? Was McNally as much of a pain in the arse to deal with as is the rumour? Did our stingy low bids make us look like penny punters at the high rollers table? Did any of it really make a difference? Well, probably.
We don't know. We can guess, we can surmise, we can speculate - hell, we can even draw ludicrous conclusions if we want because we're football fans and that's what we do.
But the Euro 2016 tournament got me thinking along different lines, probably blurred by it's expansion to 24 teams but nevertheless...
At this major tournament, we had 4 of our squad representing their nations. In one fixture, Norwich City had 3 players in starting line ups. Our players scored 3 goals at the tournament (none from Kyle Lafferty, he still isn't the saviour). Had Timm Klose been fit, we'd have had another there too.
Have Norwich City EVER had such representation at a major international tournament?
To be honest, I have no idea but I'm going to guess not and I'm almost certain that we've never been responsible for 3 players starting in a match before.
Now, I admit it's perhaps a simplistic conclusion, but it suggests our relegation squad was probably as strong as we've ever had. Add the aforementioned Klose, Tettey is a starter for Norway; Bassong, Martin, Whittaker, Mbokani, Mulumbu, Vadis and even John Ruddy are capped internationals, many of them regulars for their countries. The now departed Nathan Redmond has been talismanic for a very successful England u21 side too. International players throughout the squad.
Yet it wasn't good enough.
We are now at a stage where international players don't satisfy us, we now need BETTER international players and that's just to make us competitive in the big league.
You could flip it the other way and say, with our "best ever" squad we should have performed far better than we did. You could also say that football has come a long way, international caps count for less than they once did and all Premier League sides are stacked with internationals. I get that, I also get that it's all relative to what you're measuring yourself against and the parameters, I mean, Iceland and Wales' performances have meant that some really quite "unfashionable" (I hate that term, WTF is a fashionable team? One with the nicest kit?) clubs have been represented in the latter stages of a major tournament.
All that aside though, it shows we have invested in our squad, we have tried to improve with every window. It also shows much more is needed and buying better players and spending more money guarantees nothing.
It gave us a fighting chance though, had Klose not got injured we might just have pulled it off. If we'd signed him in the Summer?
There's a long way to go and a ball is yet to be kicked this season, but if and when we next find ourselves promoted, I really hope that we remember and show that we've learned from that.
As things stand, we won't have the hard cash to spend that many of our competitors do unless we source further investment, however, if we'd spent our money at the right time last season, we'd probably have stayed up. Newcastle spunked lb100m and went down, we're doing something right but with our budget as it is we can't afford to get ANYTHING wrong.
First up though, the small matter of promotion. With the nucleus of our best-ever squad, that should be a stroll round the Cathedral Cloisters, right?
Follow Duncan on Twitter @duncanedwards8