By Edward Jacobs
So Norwich are off and running in the summer transfer window with the signing of Sergi Can'os.
In recent days, the criticism of the club's transfer activity has gathered pace. Many have taken to social media to voice these frustrations, believing the inactivity so far to be a continuation of the poor dealings, that they feel undermined Norwich's last two skirmishes in the Premier League.
While such criticism of brand new recruitment strategy seems premature and unfair, their concerns cannot be completely dismissed.
It is an inescapable fact Norwich have not bought consistently well in a transfer window for a long time. Of the 13 permanent or loan signings made during last season, only Ivo Pinto and Robbie Brady started the game against Arsenal in April. Although, that figure would have been 3 had Timm Klose been available.
Our previous Championship season also offers little comfort. Of the 12 permanent and loan signings made during that wonderful season, only Cameron Jerome started on that glorious day at Wembley.
The events of the summer 2013 transfer window require no introduction - the legacy of Ricky Van Wolfswinkel still leaves an indelible mark on the Carrow Road landscape to this day. Indeed, it's arguable that the last successful window was the summer of 2012 - some 4 years and 7 whole transfer windows ago.
However, it should be remembered this is still an embryonic transfer window, which has been open for just under 2 weeks. Norwich still have just under 2 months in which to acquire players.
We do not want signings to go down to the wire, but often clubs will only be preparedto let certain individuals leave late on in a window - once the make-up of their own squad becomes clear. There is still plenty of time to buy more players and there is still over 3 weeks to go before the big kick off against Blackburn.
The market in which Norwich are operating is also an extremely tricky one. Arguably this window represents the most challenging of the previous 7 referred to. It explains why Norwich must tread very carefully and why progress will not always be as swift as supporters would like.
There are a number of factors to consider: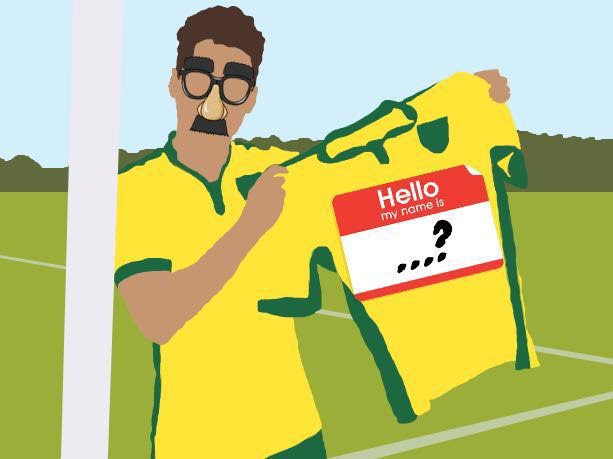 The relegated teams
The last time, Norwich were relegated in 2014, they were joined by Fulham and Cardiff. These were clubs Norwich were close to financially. The situation is markedly different this time. Norwich have been accompanied by Aston Villa and Newcastle. Who boast 2 of the largest playing budgets that the Championship has ever seen.The ramifications of this are clear, Norwich, Newcastle and Villa are likely to be looking at a limited and similar pool of talent, passed over by cash rich Premier League clubs. The stark reality is if Norwich lock horns with either Newcastle or Villa for a player they are likely to be unsuccessful.
Some supporters will see this as a perpetuation of the little old Norwich narrative. However, the financial incentives and higher prestige these clubs offer will, in all likelihood, win the day. We've already had a glimpse of this with Aaron Tshibola. Aston Villa have signed a player on terms which we are unable (or unwilling) to match. Having 2 clubs of this size and holding this level of resources represents a unique challenge and one which has not been seen at this level before. Norwich will therefore be forced to bide their time with certain targets whilst Villa and Newcastle decide their course of action.
The trickle down effect
Another complicating factor has been the explosion of the new Premier League television deal. This was always going to distort the transfer market significantly and it explains some of the cagey dealings which have unfolded so far.
The transfers of Lewis Cook and Aaron Tshibola gives us an indication of what top Championship talent is likely to cost this summer - and it is going to be eye watering. However, at least the club now knows where it stands. It is now clear the going rate for a proven Championship striker will start at around lb9-10 million. Norwich know where they stand and are now in a position to plan accordingly.
Are these merely excuses for a club that has underperformed recently in the transfer market?
A cursory glance of the remnants of last season's Championship top 6/7 would suggest not. So far, Brighton's one significant piece of business has been Steve Sidwell on a free transfer. Derby are yet to make any signings. Sheffield Wednesday have signed only Steven Fletcher. Ipswich have also made one major signing, Adam Webster from Portsmouth.
Norwich's financial outlay so far matches any of these sides. You therefore sense all or some of the factors mentioned above are impacting on the division as a whole - save for Aston Villa and Newcastle.
Euro 2016
This has ensured that many clubs have been slow to do business this summer, due many playing being away on international duty, which is now more than ever (particularly with an expanded tournament format) not just the preserve of the Premier League.
The strength of our current squad
The strength of our current squad also shouldn't be dismissed. While that may be one of the reasons Norwich struggled last season, it should also be one of the reason's this team will not take long to adapt to life at this level. Wholesale changes are not required - indeed, that would be a very dangerous strategy given good but not infinite resources that are available. Which is why it has been encouraging to see Norwich take proactive steps to secure the future of certain senior players, given that only 9 of our first team squad are under contract after this season. Securing existing players is more important (but less exciting) then investing in new ones.
Instead, freshening up key areas of the pitch is what is needed. Newcastle look very strong and overwhelming favourites to win the division, Villa are effectively trying to rebuild a dispirited squad from scratch. That is no easy feat. Norwich, on paper at least, also have a squad which appears the equal or better of most sides in this division.
In reality, it is a limited amount of quality additions which is required this time around not a total overhaul.

Given recent failings in the transfer market some supporters are understandably pessimistic about what the quality of recruitment will be like this summer, but I do not see anything at present which should cause alarm.
A new setup is now in place at the club and it must be given time to show it's hand. After recent struggles the club can ill afford another poor summer window and must demonstrate key lessons have been learnt.
The signing of Canos is a welcome step inthe right direction.