By
Jon Punt
For years there's been an elephant in the room. For years we've wondered. For years it's seemed almost impossible. Yes, you've guessed it, for years we've never really had a natural successor for the god like Wes Hoolahan.
So in time honoured tradition, you wait ages for a replacement, only for the proverbial two buses to turn up in quick succession. Alex Pritchard and James Maddison both seem like their long term futures will be in that number 10 role behind the striker, and in all likelihood they have two years to learn their trade from a master craftsman.
Maddison is still a teenager and looks like he may need to bulk up physically before he's ready for the full time rigours of Championship football. Pritchard however is an altogether different prospect. A glittering career in the Spurs' youth setup saw him touted as a potential star of the future. Football League loan spells with Swindon, Peterborough and most memorably Brentford have all seen his stock rise.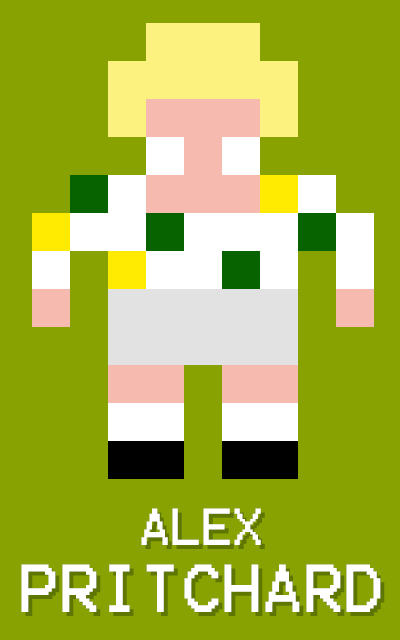 His season with the Bees in 2014-15 saw him named in the Championship team of the year and on the evidence of the displays I witnessed it would be difficult to argue against it. His ability to occupy pockets of space in between defence and midfield made him almost impossible to mark at times, just ask Steven Whittaker. Actually don't ask Whitts, the less time we dwell on his ill fated one game stint in the centre of park the better.
The reported fee of lb8 million is staggering for a man of his age and experience, but is this now the going rate for top Football League players? Pritchard was the subject of enquiries from a number of Championship promotion contenders and Premier League clubs. The fact he's well regarded in the game, is the tender age of 23 and has seemingly been tracked by Alex Neil for some time is good enough for me.
In fact the only issue I can now foresee is how to accommodate such a wealth of attacking midfield talent into the starting eleven. The demanding nature of a 46 game league campaign may well have been in the manager's thinking when adding Pritchard to his ranks, it is however difficult to envisage Wes, J-Madz (yes I really said that) and our latest signing in the same line-up.
That being said, Norwich were at their best in the Championship with a relatively narrow midfield and pacy full backs utilising the space in front of them created by this. Its likely we may see more of the same, and Pritchard's ability to occupy wide midfield berths may be invaluable.
A top signing, although perhaps not the priority. Now for that much needed number 9, and no, I don't mean the Konectbus service from Little Melton, that never fucking turns up.
James Chaplin's official rating
Premier League pedigree and now proven in the Championship with Brentford during 2014-15, scoring 12 goals from an advanced midfield position. A young player who could now be entering the next phase in his development, the price seems fairly reasonable. I have concerns that we are now overloaded with attacking midfielders, but is quality in depth a problem? 77 footballs.