So with the season almost upon us a selected few Along Come Norwich Writers have taken a look at the burning questions for the upcoming campaign. So strap in, and read the thoughts of Andy, Duncan, Jon, Ffion and Stephen
You might not agree with us, but let us have your views in the comments section below.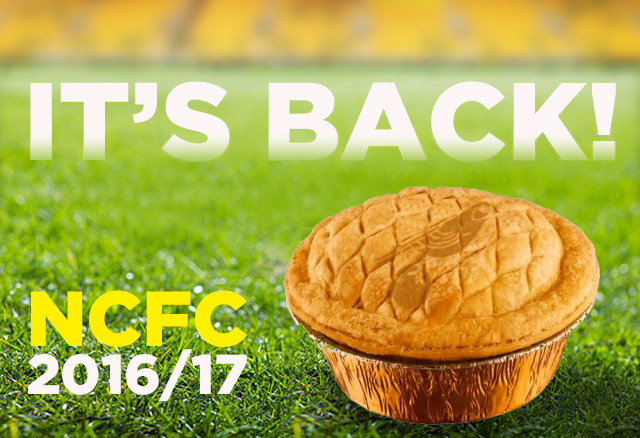 Most important player of the season?
Andy: Tettey. The reason is that if he has a good season, it allows Alex Neil the freedom to play Howson further forward, alongside instead of behind Wes.
Jon: Joniesta Howson. So much of the successful 2014/15 season revolved around his qualities. In the right setup he has the ability to be a real box to box player, chipping in with a significant amount of goals. If Jonny H plays well it generally sets the tone for a decent brand of passing football.
Duncan: Our most important player will be the guy who gets the goals. Jerome will score plenty at this level but it could be A N Other that makes the difference. Keeping Klose will be huge too.
Ffion: Pending any future signings, it's got to be Timm Klose. Last season was defined by our inability to defend, so if we can keep him a) at the club and b) injury-free we might actually have the beginnings of a decent central defence. It feels like it could also be a breakthrough year for J. Murphy, but I'm not sure which one yet. Hopefully both.
Stephen: Let's not say Wes for a change. Let's say Cameron Jerome. We might find that his year in the Premier League has taken its toll on him, seeing as it consisted mainly of wildly missing sitters and coming in for a lot of stick. For all the creative ability we have in the supporting roles, Jerome losing his mojo would be a problem if we don't have another striker. Alternatively, he might slip back into the Championship as if it were a comfy pair of slippers and be that 20-goal striker that we seem to have forgotten that he was last time around.Also, Wes.
Where will Norwich finish?
Andy: Top 2. We have a settled squad that has won promotion from this league before (in some cases twice), managed by a guy who has barely lost a game at this level.
Jon: Automatic promotion could be difficult. We have the spine of a good side yet you worry we may not have enough goals in us unless Naismith, Jerome and A N Other come to the party. Top 6 is the minimum expectation though.
Duncan: Norwich should be looking for promotion. As much as I enjoyed Wembley, I'd rather not leave things to chance and wrap it up early. I'd settle for second.
Ffion: I'm feeling confident about the quality of our squad and management, so let's say somewhere between second and fourth. I wouldn't say no to another trip to Wembley, as long as we win again.
Stephen: Top six.
Who (else) is going to challenge for promotion?
Andy: Last year's beaten play off sides should all go OK again. Sheffield Wednesday in particular seem to have found a few million down the back of a sofa and look strong. Of the other relegated sides I think Newcastle are best bet, but I genuinely think both will struggle and could miss out even on the play-offs.
Jon: At this point I'd say it's difficult to see beyond Newcastle for the top spot. My left field pick would be QPR. Jimmy-Floyd Hasselbaink has been given the opportunity to have a good look at his squad and should be able to get them competing with a few decent additions.
Duncan: Newcastle. Sheffield Wednesday have slung some money at it recently and they'll probably feel this could be their year.
Ffion: Newcastle, definitely. Villa, maybe. Derby might be perennial bottlers, but Pearson is an astute appointment for them. I can't see Brighton or Sheffield Wednesday repeating their overachievements of last season, but I'd make Leeds my outside bet for the play-offs - Garry Monk is a good manager and Kemar Roofe from Oxford is a great signing. Although it is Leeds, so I'm sure they (or Cellino) will find some way to self-destruct.
Stephen: Probably no great surprises. Of the three teams that went up last year, two had just come down (Burnley, Hull) and the other was the previous season's play-off final losers (Boro). So us and Newcastle, Villa if they get their act together, plus the standard supporting cast of Derby, Brighton, Birmingham, and Ipswich. Plus Leeds unfortunately.
Who will go down?
Andy: Fulham seem to be sinking like a stone and if they sell McCormack that isn't going to improve. Burton will do well to survive given their rapid ascent, same with Barnsley who were fighting League 1 relegation last Christmas.
Jon: Rotherham and Barnsley will struggle for sure, I'll plump for Hudderfield to join them in a really bad season for Yorkshire.
Duncan: Leeds, Ipswich and Villa would be nice. Rotherham will likely struggle again and it will be interesting to see how Burton cope with playing at their highest ever level.
Ffion: Rotherham have had two great escapes in two years and they might not be so lucky again with last season's saviour Neil Warnock opting not to stick around. Otherwise, as I can see Burton doing well, I struggle to pick out any obvious relegation candidates. Ooh, it's competitive, the Championship, isn't it!?
Stephen: At the risk of going for the obvious, Burton, Barnsley and Rotherham. The Championship doesn't seem to take kindly to a plucky minnow. Just look at Yeovil and Doncaster and how far they have fallen.
Team you're most looking forward to seeing at Carrow Road?
Andy: Any game with an atmosphere I enjoy so; Ipswich, Leeds, Sheffield Wednesday and fingers crossed a celebratory final day vs QPR.
Jon: Has to be Villa. A strange pick for sure, but it will feel good to seeing them finally playing Championship football, they've been flirting with it for far too long. Their fans always bring an atmosphere with them too.
Duncan: The only team I look forward to seeing is Norwich City. The side I can't wait to see is the one that Alex Neil names for Blackburn away.
Ffion: I'm excited for our first ever competitive tixture against Burton Albion. Back to back promotions have propelled them into the second tier for the first time in their history and I'm sure they can't wait to be patronised to death by ourselves and the other Big Clubs in the division before nicking a 1-0 win and singing 'You're not famous any more' at us (probably).
Stephen: Norwich. The rest are all just cannon fodder to me.
So how do you think Norwich will fare this season? Get involved in the comments section below, or tweet us @AlongComeNodge