Just when you thought this season couldn't get any more annoying, City found a way.

Andrew Lawn and Jon Punt look back on another "if only" game, this time in Yorkshire, rather than Newcastle, London or Norwich.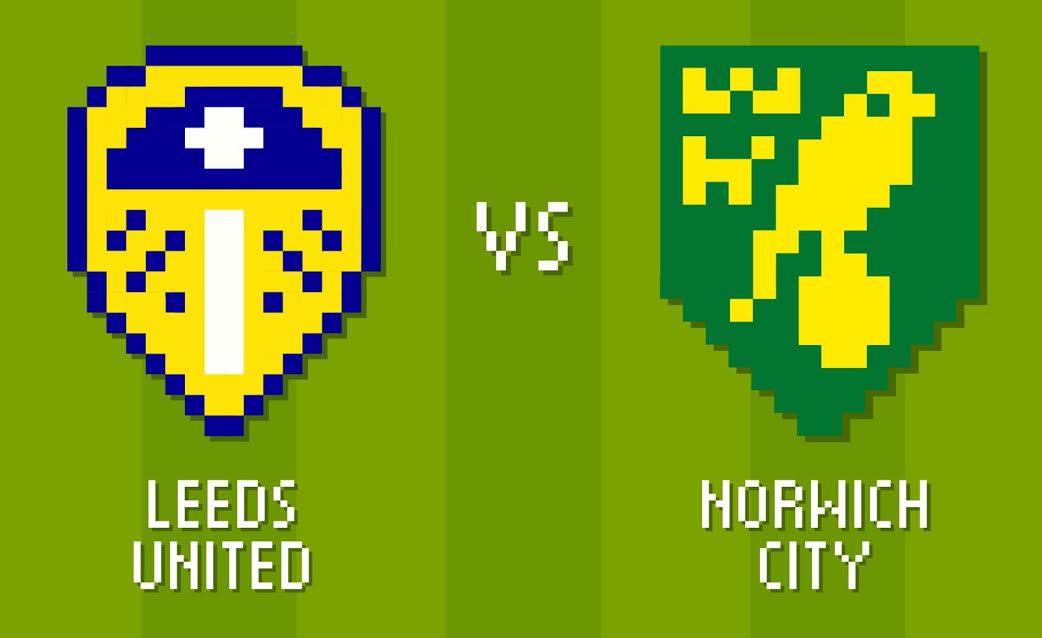 Random Star Performer
Ok, it's not THAT random. Louis Thompson was largely excellent at the heart of the midfield, starting to show the promise Neil Adams saw in the lad. With the absence of Jonny Howson for months to come and Alex Tettey an ill timed challenge away from a one game ban the emergence of the youngster may well prove to be a huge bonus.
The other stand out performer was all the less likely. In true Sesame Street fashion, this match was brought to you by the number 2. Making himself known first in an incredible attendance of 22,222, then there were 2 goals in normal time. Final score after 120 minutes? 2 apiece. Penalties scored by Norwich? 2. Did you know there were 2 teams playing at Elland Road last night too? And how many arms has Kyle Lafferty got? It's only bleeding 2......spooky. A crying shame however Norwich couldn't muster a few extra fans to take the away contingent to 2,222, although in 1,905 we very nearly nailed our birthdate.
Moment of the match
Kyle Bartley palming the ball deliberately in beyond John Ruddy towards the end of the first half was obscenely ridiculous. You almost felt the Norwich defence were applauding the goal but it was all an elaborate routine to bring to the official's attention the blatant cheating of the Dirty Leeds defender. Straight off the training ground that lads, nice work.
Gary Monk then hammering Alex Neil for pointing out the malpractice, was a delicious cherry.
Biggest positive to take
That man Pritch. AGAIN. 13 minutes of harrying and pressing created chances even as early as the 10 second mark. This pressure culminated in a neat interchange between Naismith and Brady, and when the Irishman's cross evaded Nelson Oliveira at the near post the diminutive figure of Alex Pritchard was on hand to guide the ball home with his HEAD. An excellent finish and move for the former Tottenham man's debut goal. A wonderful counter attack to boot.
Ok, he missed a penalty but isn't that always the way when you've had a great game? Think Pearce, think Waddle, think Southgate. Pritchard was lively all night and generally at the heart of everything positive Norwich conjured up. A pinpoint cross to an unmarked Lord Nelson nearly proved to be the decisive blow and it's not long before we see this man as a regular starter in the Championship. The boy can play.
On Saturday he gets to complete that little drive round the M25. Wouldn't it be nice to show Brighton what we stole? Altogether now; "Thank you very much for shitty traffic...
Whinge of the night
Antonsson's goal. No pressure on the ball from the front 3, a long hopeful punt which Godfrey let bounce, Brady failed to track the far post run after being caught upfield then Bennett stands around waiting for someone else to blame because he's the darling of Canary Call.
Absolute shit show. It was reminiscent of our usual Championship defending and is quickly becoming standard stuff. A total car crash.
Referee watch
Booked players when he should (apart from that challenge by Naismith midway through the second half) Allowed play to flow in general. Even let things roll for the less physical challenges. Top notch performance. Not often you see a sensible referee these days, well played Andy Woolmer, can we have you every week?
Atmosphere rating
1,905 noisy City fans made the journey north and were vocal throughout. A great effort chaps and chapesses.
On the Ball City rang out loud and proud, drowning out Leeds fans for vast swathes of the 120 minutes. Had we been playing we would have taken 10 seconds to applaud you as we made our way down the tunnel, RIGHT NEXT TO YOU. There's another moan. How hard is it to look up and applaud?
Summary
Same old, same old. Always look like we can score, instantly know we'll concede when we do. Utterly predictable. Is it fitness? Darren Eadie does keep labelling this side the least fit he has ever seen in a City shirt. Is it mental? Alex Neil has long complained (but not really fixed) a lack of natural leaders. Is it a combination? Who knows? It's infuriatingly frustrating regardless and worryingly it's becoming a self-fulfilling prophecy.
All in all, an epic effort to grasp defeat from the jaws of victory after injury left Leeds with 10 men in extra time. Let's not dwell on it. Please.
As performances go that was so Norwich City 2016. We're becoming a parody of ourselves.