By
Jon Punt
So after all the nervousness, over confidence and genuine trepidation showed from a variety of fans on both sides of the border, midday on Sunday arrived, the now almost traditional kick off time for an East Anglian derby. It was what a lot of us expected, an anxious affair, sometimes played at a frenetic pace, at other times looking massively disjointed.
On reflection, its difficult to argue with the result. Ipswich did a better job of nullifying us than we did on imposing our strengths on a match which was devoid of quality for long periods. The home side certainly came out of the blocks quicker, lofting high balls towards Murphy and hoping for the best. Generally you'd be quite happy with this tactic employed against a central defensive pairing of Klose and Bennett, but both weren't at their best for the opening exchanges.
Murphy caused a number of problems for the duo, often having the better of Klose in the air. He also did a capable job of bringing the lively Grant Ward into play, who was a constant threat for the out of sorts Robbie Brady. Without creating any real chances of note (aside from the disallowed goal) Town were in the ascendancy. That was until Norwich actually managed to string more than 5 passes together, and then the ball was in the back of their net. The first time we'd done anything of real note and Jerome was wheeling away in celebration after a fine placed finish.
Suddenly we started to tick, Mulumbu and Tettey had control in midfield, retaining possession became easier and Hoolahan was getting on the ball. The order of things had been restored in East Anglia. Then a sloppy period of defending cost us just before the interval. The ball made its way too easily into Murphy, multiple chances to close the ball down were ignored and McGovern was left with little chance after the ball came through a sea of bodies. Shit.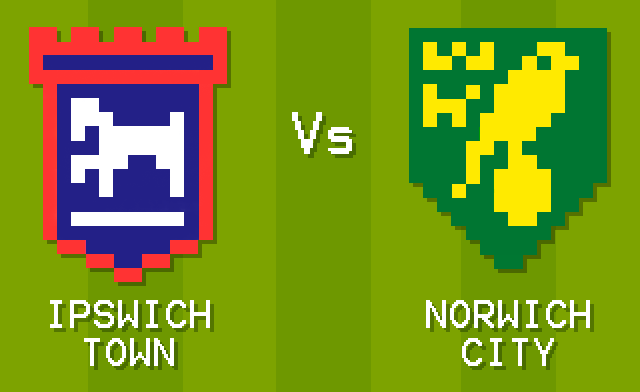 The second half came and went without anything really happening, Ipswich looking the better equipped to outmuscle us, yet when we got on the ball you felt they were vulnerable. But that was the issue, we didn't get on the ball enough. Jerome was very often left isolated and when the ball was played into him he wasn't anticipating its trajectory. The lack of alternative options is still a worry and you can only hope this properly addressed in the next 10 days. Otherwise we'll do ok but won't be challenging for the top 2 during this campaign.
In fairness Alex Neil tried to make things happen, but Canos and Murphy didn't significantly impact a game which wasn't becoming overly stretched - maybe they were the wrong picks. Had he been fit Dorrans would have been a more sensible option, given Norwich's passing during the 90 minutes was pretty awful. But with no central midfielder on the bench and both Wes and Mulumbu tiring the manager was between a rock and a hard place.
There are plenty of positives to take. In my opinion we'll play better and lose games, sadly for Ipswich they probably won't play much better all term. We're still unbeaten and have conceded 2 goals in 4 games, defensively we've had to reshuffle on a number of occasions yet we still look relatively solid at the back.
What we lack is that spark in the final third. There's no fluidity to our play at times, yet we know we're probably not far away from becoming a really strong attacking unit. With the plethora of options we have in attacking midfield positions it has to come good sooner or later. Get those striking berths sorted by the end of the month and we could be a real force.
Follow Jon on Twitter @puntino