Your club chooses you. Those who are not football fans fail to understand this when they wonder why we care so much. Norwich City took me the day they lost the play-off final to Birmingham. Until then I had shown no interest in football at all, but there I was, screwed up on my bed in tears with my pillow over my head. I couldn't be sure why, but I felt personally hurt by the team's defeat. All-conquering Manchester United were the club I was most aware of, and all I knew was Norwich would get to play them if the penalties had gone our way. Maybe my 9-year-old self really was that shallow.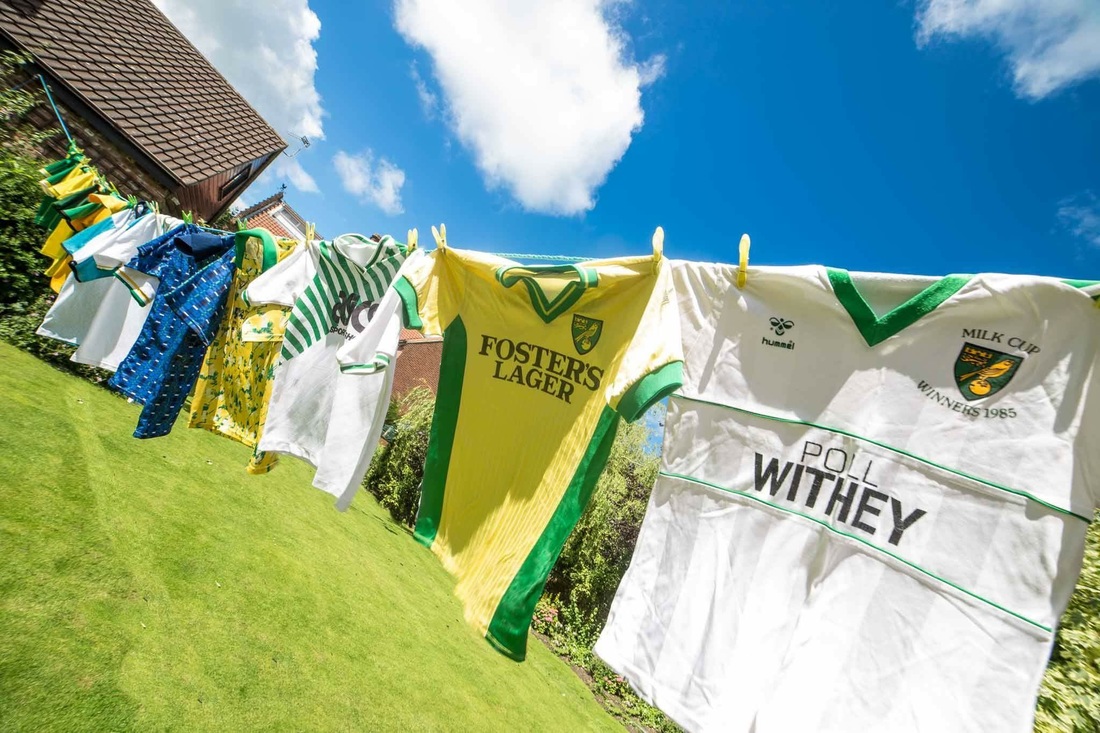 School brought me into City's path again when I would go with some fellow pupils for a weekly visit to the club's Study Centre at Carrow Road. I remember little about what we did in terms of study, but I do recall meeting Darren Kenton and being given two free tickets to a first team game. We beat Burnley 2-0, and looking it up now it might have been Darren Huckerby's debut, though the significance will not have registered with me at the time.
City was gradually becoming more and more important to me. I would listen closely to Roy Waller and Neil Adams describing the games on Radio Norfolk and have long discussions about the result with my dad when he got home from Carrow Road. He couldn't afford a season ticket for us both at the time, and I imagine he was still unsure if my interest would last, so I would only go to a few matches a season. One game I was at was a victory over the aforementioned Manchester United, complete with Cristiano Ronaldo and Wayne Rooney. I vividly recall jumping up and down with sheer joy, grabbing my dad, struggling to believe my birthplace, Little Old Norwich, was beating these superstars. We were near the away supporters, and a police officer stood up just on the other side of the mesh that segregated us to tell an angry United fan to calm down.
When that season ended with humiliation and relegation at Fulham, I was walking around the Mile Cross estate angrily throwing my replica shirt around. In three years, my relationship with Norwich City had completed a circle. It began with painful defeat, continued on to joy and glory, and returned to despair.
There was no going back, though. This was my club.
I finally got a season ticket in 2008, sitting next to dad in the Barclay. I have had this same seat ever since, and will be sitting in it once again to witness whatever the season that's just appeared on the horizon has to throw at City. Dad died two years ago after suffering from Alzheimer's disease, and going to Carrow Road together as he began to fade away provided some vital, warm memories that I will cherish forever. The way he could tell me about a goal he'd seen City score fifty years ago even as his mind started to betray him is a symbol for me of how much this club matters.
Just over a year ago at Wembley, I was as in love with Norwich City as I have ever been. Going down to London, seeing yellow and green scarves flapping out of car windows on the way down, it felt like we were on an adventure. I have never been so proud to be from Norwich as I was that day. It was weeks before the elation of it wore off.
I cannot say that I was paying as much attention last season as I should have been. Relegation was annoying rather than devastating. I did not feel as emotionally involved in the ebb and flow of the club's fortunes as I had before. I missed some games because I was working, I turned the radio off if we fell behind yet again in an away game, and I spent a whole half at Carrow Road texting a girl when in the past I would not have dreamed of getting my phone out during play.
There's a guilty feeling about this. I feel as if I'm betraying an old friend by losing touch with them. I feel like I should still love the club as much as I did when I was a child. It's not as if I don't care, because I do. I really do. It's just as I get older and have more responsibilities, I've taken my eye off the ball slightly. I figure this has probably happened to every supporter as they moved from childhood to adulthood. It's impossible to be as obsessed with something as you were as a kid, and the sooner I realise that the less guilty I will feel.
The pride I felt when I saw Wes Hoolahan - our Wes Hoolahan - score for the Republic of Ireland at the Euros showed me that while my relationship with Norwich City has changed, it's still my club. After all, I don't have a choice in the matter - your club chooses you.