By
Stephen Curnow
So let's not get bogged down with the age old debate about whether or not Wes Hoolahan is a bona fide Norwich City legend. Let's not even trouble ourselves debating whether he's a good player. Let's take it as read that he is both.Nearly 300 appearances, three promotions and the decidedly un-English attribute of slotting away the most important penalty he ever took is a feathered-enough cap to speak for itself.
Next season, his tenth at the club, will see him take his place in the top 20 of the club's all-time appearance list and will cement his position as Carrow Road's great survivor, having played under six different managers. Those six have signed players from Ricky van Wolfswinkel to Goran Maric but the dying embers of 2015/2016 demonstrated giving it to Wes and hoping for some magic is still the best ploy we have.
This summer has added another layer to the conviction of the Wes-worshippers among us. Being deprived of an England team with any endearing qualities whatsoever left us casting about for other teams to garner some interest. Seeing as most of us ended up rather partial to a team largely because they played so well against our own country and because their supporters made some funny noises, this meant the individual fortunes of our own players representing other countries were always going to be among the highlights.
Nevertheless, Hoolahan's tumultuous volley against Sweden and his contribution to Robbie Brady's momentous goal against Italy were high points for many in the eastern part of England at least. His talents that had been "our" secret for so long finally getting their fitting acclaim on the international stage.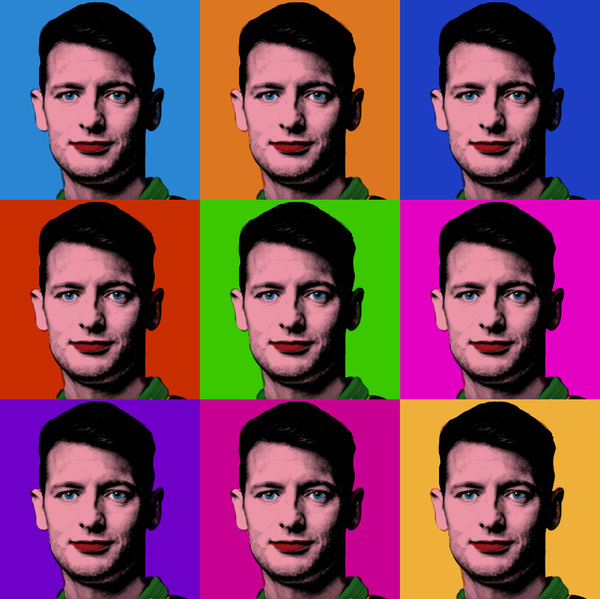 As with most players of his artistic ilk, there are of course many doubters. As Norwich crumbled to a tepid relegation in 2014, Chris Hughton tried everything bar Hoolahan, who started only eight games that season and completed 90 minutes only once.
Giovanni Trapattoni steadfastly refused to recognise Hoolahan at international level, picking him only once in his five year tenure with Ireland. Equally, there are agnostics amongst the Carrow Road regulars. In his eight years at the club, Hoolahan has never been recognised at their player of the season, in fact he's never even come particularly close. This might in part be due to the enduring supremacy of three-time winner Grant Holt taking up much of his time, but finding someone who still thinks with hindsight that Lee Croft or Sebastien Bassong are more deserving winners is like trying to find that one chap in your office who actually voted Brexit.
His ratio of a goal every six games or so Norwich wouldn't earn him any kudos in Mark Rivers' household, and as far as top flight goals go, 12 in 112 puts him in the same territory as Trevor Putney. He has scored about as many headers as you would expect from someone of 5ft 6in (one) and although he's certainly no shirker, his contributions in the defensive half could most kindly be described as enthusiastic rather than helpful.
So, the beauty of Wes Hoolahan lies in quality not quantity, but how has a player with all of the usual flaws of a footballing artisan attracted such vigorous devotion from so many?
Part of Hoolahan's appeal surely lies in his back story. Euro 2016 must have seemed a long way away when he was still playing domestic football in Ireland aged 23. Perhaps the notion of him skipping over craggy Irish pitches dodging brutal tackles and doing it all just for the craic is perhaps a little romantic, but few play for Shelbourne for the glamour one assumes.
Supporters love a player who has dipped a toe into the waters of real life as it gives them a determination usually lacking from those straight off the academy conveyor belts. Before Ian Wright signed for Crystal Palace, his performances for Dulwich Hamlet were apparently characterised by him scoring six goals in a game then berating his team-mates for not trying to give him more.
Those accustomed to the privilege of the academy normally save such fervour for the Maserati showroom.Stories of the likes of Hoolahan or Wright also appeal to our sense that there are other gems out there toiling away in the lower leagues, and perhaps also pander to our delusions that if some wise old scout had seen us during our best season for the Red Lion 2nd XI then it could have been us out there living the dream.
Looking back on Hoolahan's time in Ireland with such nostalgia is a little ironic, as it probably relates to the most frustrating period of his career. As so many of his contemporaries set sail across the pond to seek footballing fortune, Hoolahan was frequently overlooked, due primarily to his stature. Nevertheless, he built up the first of his cult followings, won three League of Ireland titles and undoubtedly formed the identity of the player he is today.
Hoolahan also exudes an uncompromising determination to play the game his own way, regardless of his supposed position on the field, how many times his passes have already gone astray or generally how much of the brown stuff the team are in.
Indeed his apparent disregard of such inhibiting factors sometimes borders on the negligent. But he's always the one guy out there who still wants the ball and who will still try to make something good happen. Even his harshest critics recognise this, usually faulting his productivity but rarely his application. One of the few occasions when he has come in for some genuine stick was following his fluffing an ill-advised "Panenka" penalty against Preston in 2011 at a crucial stage of Norwich's push for back-to-back promotions. In the following game at Leicester he scored the first goal by heading in a corner, almost suggesting he had that in his locker all along but that he'd only unleashed it because he was in trouble with teacher.
Hoolahan also plays the game with a beguiling simplicity. Few players can be as quick as Darren Huckerby or as strong as Grant Holt. Even fewer can be arsed to run around like Gary Holt used to. Hoolahan's gifts are of an almost imperceptible nature though. So many of his finest moments are just simple five-yard passes that anyone on the field probably could have played. Just no-one else thought to. So often he did what anyone could have done, but no-one else actually did it, whatever "it" was.
Wes Hoolahan has taken a circuitous route to his summer amongst football's elite. Tolka Park in the north of Dublin and the Toni Macaroni Arena in Livingston are unusual staging posts on the path to greatness. For better or for worse, the fact his meandering path has also included Carrow Road is something that Norwich City should always be grateful for.
Follow Stephen on Twitter @thecurnster