By
Tom Haylett
I've got a bit of a confession to make. Last night's Carrow Road encounter with Bristol City was my first time watching the Canaries live since Wembley. Poor, I know.
As my work has drifted away from football and those halcyon days at MyFootballWriter, I've fallen out of touch - and with the inflated Premier League prices failing to entice, it was Match of the Day and Goals on Sunday last season.
But Norwich are now back in the Championship after a few yo-yo years and at lb30 for an adult and child ticket last night, which I thought was excellent value, it was high time for a return.
On a lovely warm summer's evening - what a pleasant change to those cold, glove-wearing winter walks down the Southgate Lane hill trying not to fall on your arse - the Robins were the visitors and even though they travelled to Norfolk as league leaders, the mood seemed to be one of expectation. The natives sensed a home win.
It never looked in doubt really, especially after Jonny Howson's superb 38th minute strike settled any nerves that had started to creep in. Alex Tettey had struck the post minutes before that as City started to dominate possession and even though Lee Johnson's side looked well organised, there was only one team trying to force the pace.
And therein lies Norwich's main problem for season 16/17. I have no doubt that Alex Neil's men will find it a lot easier on the road this season than at Carrow Road and with just one goal in their first two home games - with two clean sheets as well, granted - they are going to have to find a way to break stubborn teams down.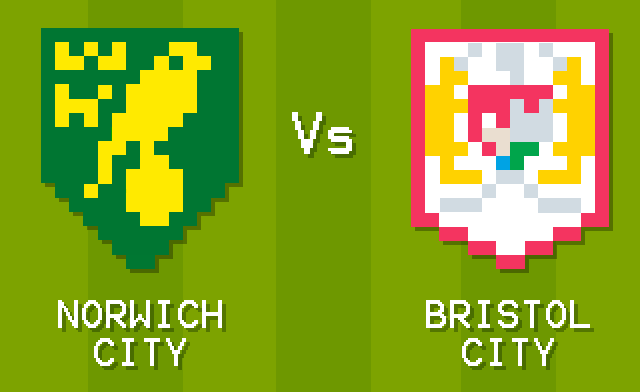 Due to the Canaries' recent Premier League status, most of the division will be happy to 'park the bus' (that's quite an annoying phrase isn't it?) and settle for a point. I just hope that City's failure to bring in a top quality striker doesn't come back to haunt them.
Now you could argue that in Cameron Jerome, Norwich already have a proven Championship performer. And in many respects, they have. But I'm not sure his confidence is where it was two years ago after a lean time of it in the top flight last year.
But even if Neil has decided that Jerome is the man, what happens if he gets injured? Steven Naismith has created a new role for himself between the midfield and attack and while he did a fair job last night, it was plain to see that the Canaries need another goal-getter - dare I say it, a Ross McCormack.
When opposition sides arrive in the fine city dead set on making the journey home with a goalless draw in the bag, chances may be at a premium. And while a lot of the build-up play was pretty and effective last night - and with players like Wes Hoolahan, Howson and Robbie Brady at your disposal, it damn well should be - it felt like there was a lack of cutting edge in the final third.
There were numerous occasions when you felt the second would arrive, with the home side bombing forward in search of that elusive goal. But it reminded me of Arsenal a little bit (and that's no bad place to be necessarily), while they weren't trying to pass the ball into the net.... well, you know.
However, the signs are still positive. I'd say that City are a striker and centre-half short of being potential winners of the Championship. Away from home, the class they have at their disposal should see the Canaries pick up plenty of points. And if City can learn how to bully teams at home, it could be a very successful season indeed.
Now, who is next up?
Follow Tom on Twitter @TomJHaylett