Despite not meeting for the first time until 1960, Norwich and Derby have shared some classic encounters over the years. Here's David 'Spud' Thornhill to take you on a walk down memory lane.

"Lansbury's corner..."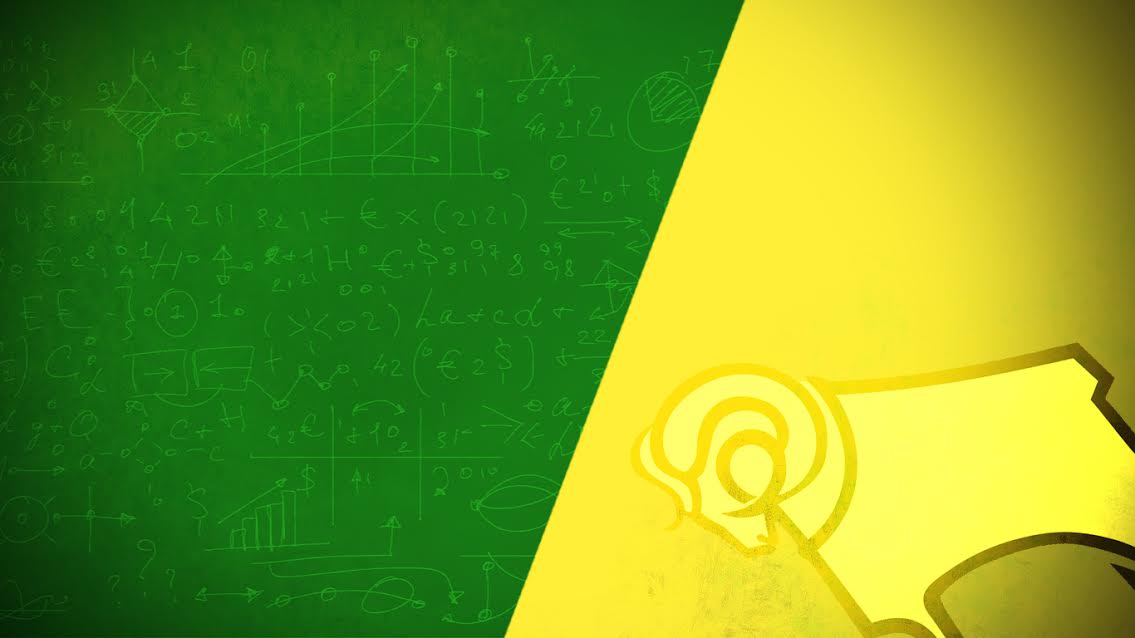 Norwich and Derby's footballing relationship is a late developer, with the first meeting between the sides not coming until 1960 and a League Cup tie at the Baseball Ground, with City winning 4-1. Like London Buses, it would be only 12 days until the next meeting, this time in the league, again at the Baseball Ground, but with different victors as Derby claimed a 2-0 win.
Despite a late start, the relationship has bloomed and in the years since, the clubs have made up for lost time and shared a fair few memorable games.
Five years on, in November 1966, Laurie Sheffield who had only just signed for the Canaries from Rotherham United, became only the third Norwich player ever to score a hat-trick on his debut as Norwich beat the Rams 4-1.
In April 1969 and with a young Brian Clough at the helm Derby arrived at Carrow Road having already won promotion to Division One. The visitors won 4-1 win and would go on to win the Division Two title.
Three years later in August 1972 the clubs would meet as the respective Champions ofDivisions One and Two met at Carrow Road. An Archie Gemmill own goal in front of a crowd of 29,487, saw City claim a 1-0 win.
During the second half of the 70's, Norwich and Derby shared seven consecutive draws including three goalless draws at Carrow Road, a run finally ended when Norwich beat Derby 4-2, helping relegate the Rams back to Division Two.
The following season, Norwich would follow them through the trapdoor to resume relations in the second tier. Norwich won the Carrow Road clash with a young John Fashanu getting his only goal for the club. Five months later, Norwich won 2-0 in Derbyshire as part of a fantastic late run for promotion, featuring 10 wins in 12 games.
February 1984 saw, First Division Norwich travel to a Derby side destined for Division Three in the FA Cup. In true Canary Cup custom Norwich didn't turn up and were embarrassingly dumped out of the competition 2-1.
One of the most memorable Norwich moments in recent years happened came against Derby on the 25 April 2011. Four days after winning the East Anglian Derby (5-1 at Portman Road - not relevant but worth mentioning), the Canaries were battling it out for the second promotion spot. With the game poised at 2-2, the clock had gone past the scheduled five minutes of injury time, when Norwich won a corner at which point it is customary to hand over to YouTube, Chris Goreham and Radio Norfolk;
A week and a 1-0 win at Portsmouth would follow and Norwich had clinched consecutive promotions.
Key facts
5-2: Norwich's biggest win over Derby, 2 September 1964
1-4: Norwich's biggest defeat to Derby, 16 April 1969
4: Top City goalscorer v Derby - Terry Allcock and Laurie Sheffield