In the second of two linked articles Lee Payne describes how the same apathy and boredom Paul Blazey describes settling across England, have begun to infiltrate his trips to Carrow Road.

Is the problem on the pitch, in the stands or both? Either way a solution is needed fast. Without one we risk becoming Ipswich; "the place football went to die".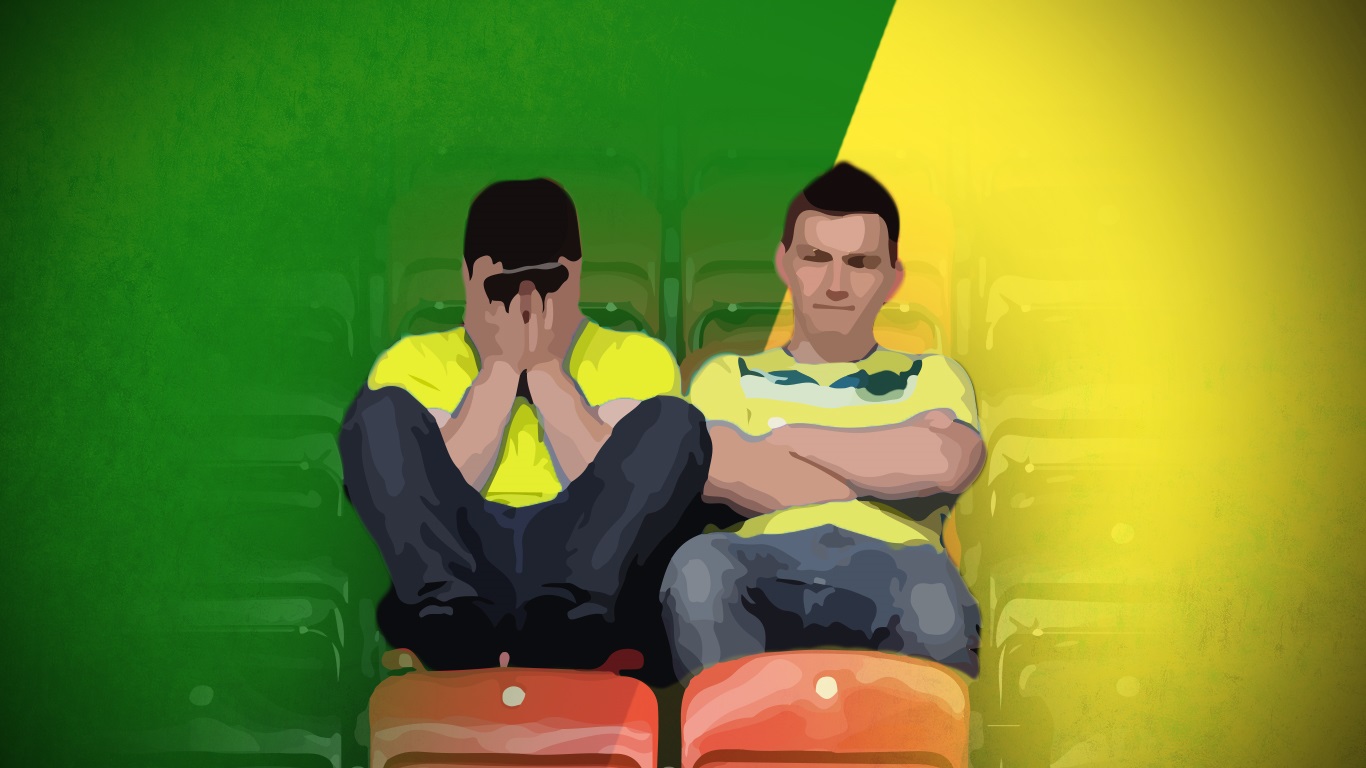 Football is boring. I never imagined I would think, feel or write that. At one time I would have considered such a statement blasphemous. Yet here I am, admitting to a feeling that has been growing for a while.
The irony of writing along these lines for a football website is not lost on me. However, while I don't like speaking on behalf of other people, I have a strong suspicion that I am not alone. I believe there are people out there going through the same thing. Football does not excite in the way it once did. The weekend is no longer defined by the result. The game has lost something.
My family has always been interested in football, though I didn't really engage with it until I was 9 years old. When I cried actual tears over Norwich's play-off final defeat to Birmingham, I finally got what it was that made this sport so important to my dad. I can't help but feel that my current disillusionment with football is like a betrayal. Once you're in, you're not supposed to leave.
Maybe I reached the peak of my football fandom when City won at Wembley. The game has failed to thrill me in the same way since then. I stood there in the top tier of the national stadium, alongside more of my fellow supporters than I had ever seen in once place, and I could not have been happier. Why has it gone downhill so much since?
The excitement of being back in the Premier League playing Manchester United, Liverpool and Arsenal waned as the harsh reality of a relegation dogfight became apparent. Norwich had been up there for three of the previous four seasons and so it was no longer a novelty. Add to that the fact that those clubs, who for so long looked a class above everybody else, have lost their shine in recent years. City won at Old Trafford, and it wasn't really seen as a shock.
This season Norwich have had enough problems to negate the thrill that Championship football can bring. As I write this, they are on a run of five consecutive defeats in all competitions. The players keep making the same basic errors. The manager stubbornly refuses to change his ways. The fans want the manager to be sacked. Carrow Road is not a pleasant or enjoyable place to go right now.
I went to home games with my dad for four years, but since he died in 2014 I have been going alone. Most of the time I can enter Carrow Road, watch the match, leave and return home again without speaking to anyone. Yes, that is partly my fault. It does make going to the football a rather lonely experience though, and if the game itself isn't serving up the pleasure we all desire from it then it can make it a chore rather than something you choose to do in your leisure time.
I can't join in with debates over tactics and formations because it just doesn't feel as if they matter to me. Am I wrong in thinking that football is a human pursuit? You can plan as much as you like, but if the ball deflects off someone's backside and flies into the net or the goalkeeper drops it over the line there's nothing the tactician can do about it. In Norwich's current predicament, I keep hearing about how they need to change their set up to turn their fortunes around, but to me it just seems like they have a squad of players who, for whatever reason, are not performing to the best of their ability.
I have hardly seen Match of the Day at all this season. I don't keep up with all the scores like I used to. Maybe this happens to us all at some point. Perhaps I'll realise that I am still passionate about football, just not as much as I once was. It's just that I've been far more interested in cricket recently than I have been in football. There have been other things going on in my life that have made football seem much less significant than it once was. I don't know if I should feel ashamed by that.
I guess it's a matter of time. Just as this feeling of malaise grew, it will peter out. In terms of Norwich City, I think the only way they can get me truly living and breathing the club again is if they made a change in management. I've said before that I just can't see Alex Neil turning this around and in the time since I made that statement there has been nothing to make me change my mind. The club needs to make a fresh start before it's too late. I want to go to a Carrow Road full of fans who are united, all pulling in the same direction. If we were, I think I'd start to enjoy it again.
For as long as I can remember, I have wanted to be a journalist. A sports journalist. The joy I get from writing and communicating has not waned at all. In fact, thinking about it, it gives me the same kind of pleasure that the game of football gave me. So I won't stop believing that football will come back to me at some point. My relationship with it has just changed, that's all. There needs to be a spark, though. It's over to you, Norwich City.
---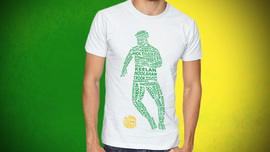 Today and tomorrow are your LAST CHANCE to get your hands on an NCFC legends t-shirt for Christmas.
Orders close Thursday (24 November).