Michael McGovern lives just round the corner from Jon Punt. He's bloody lucky his windows haven't taken a good egging as a result of his recent howlers. Will the Northern Irishman's injury mean a timely return for Big John? As Lambert used to say in times of trouble, "the lads need a hand" and there's none bigger than Ruddy's....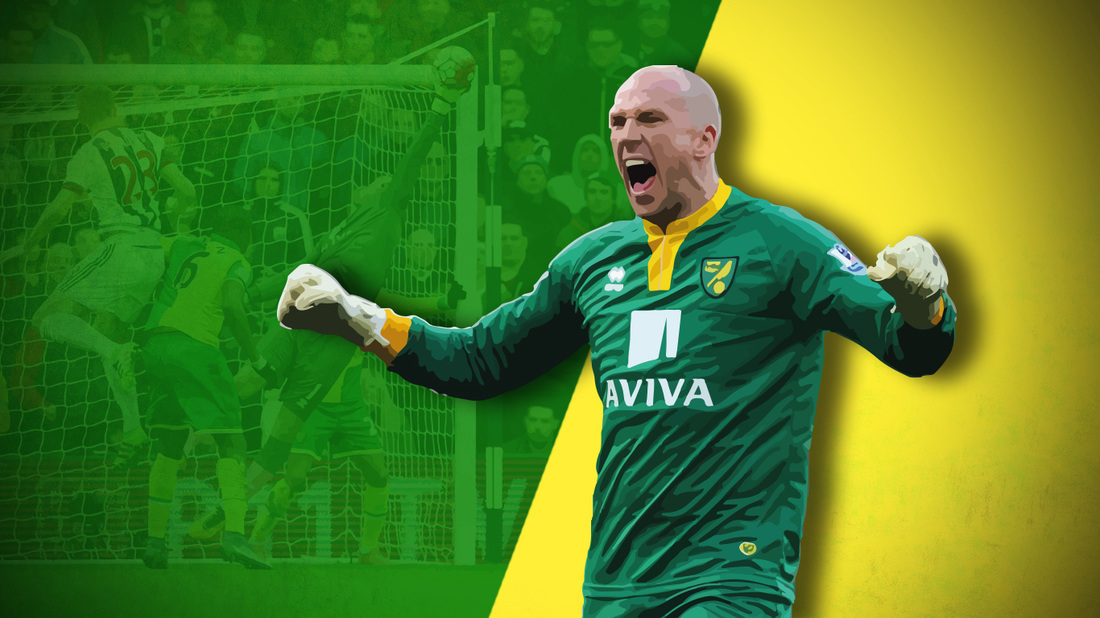 Prior to his ill fated trip to Tombland last season, it could be argued John Ruddy was a mainstay of everything positive Norwich had produced over the last 6 years. His now infamous late night brawl in front of late night revellers seemed to highlight the pressure the man himself was under, with the team struggling to preserve their Premier League status and some fingers pointing firmly at the former Everton man's form as a big part of the problem.
Unfortunately for him, in today's society anyone with a pulse can poke somebody with a public profile up to extract a reaction, then point a camera and film away, thus making the celebrity look a prick and boosting their own follower numbers. It was a Tombland version of Dapper Laughs, and it was equally and mindbendingly unfunny. That said, getting involved was poorly judged to say the least. In short, he definitely wasn't worth it John.
Ruddy's form has often mirrored the fortunes of the club, perhaps highlighting how important the position of first choice goalkeeper is within a team. After a difficult start trying to fill a Fraser Forster shaped hole (and no-one has a head square enough to adequately fill said hole), his penalty save at home to Swansea felt pivotal in him proving to himself he had what it takes to make the grade. Finally he had somewhere to settle and make a home, after playing for 11 different clubs before the age of 25.
The period since Ruddy joined in 2010 will never be forgotten and the 6 years he's been in Norfolk have proved to be as tumultuous as they have enjoyable.Within all of this he has been consistent and never truly let Norwich down. Sure, there's been the odd frantic fumble or terrifying rush of blood to the head but Ruddy has been a dependable servant for any of the managers he's played under.
He's successfully played a key part in two promotions (although you could also argue two relegations as well), at times elevating himself to be the nation's second choice stopper and was deservedly supposed to be on the plane as part of Hodgson's Euro 2012 squad. Unfortunately for Big John and his achy breaky finger, we all know how that panned out.
After suffering a serious thigh injury in the midst of 2012-13, which pretty much ended his involvement in that campaign, he's never quite seemed to be the same keeper. Lacking confidence in his kicking, his previous athleticism seemingly long gone, Ruddy has looked a shadow of his former self. The odd sparkling performance has been in evidence since, but the keeper signed by Paul Lambert for his "big presence" has possibly been lost forever.
The thing is, he's still an excellent choice at this level. It was surprising Alex Neil saw fit to sign an alternative serious contender for the number 1 spot in the shape of McGovern over the summer, when more obvious deficiencies in the squad remained. We will never know if McGovern would have become first choice had Olsson not presented Ruddy a hospital pass against Sheffield Wednesday, which led to a panicked clearance and another niggling thigh injury.
McGovern has come in and, up until 2 games ago, done a competent enough job. He has obvious shot stopping qualities, tournament pedigree and pretty much held the Germans at bay single handedly over the summer. But has he done enough? Keepers can often flatter to deceive if enough shots come their way, especially if most of them are regulation saves which look fancy enough to the fans.
Putting that aside though, McGovern looks to lack the kind of leadership qualitiesRuddy has demonstrated in his years at the club. Ruddy has never been afraid to call out or berate those in front of him, often falling out with Seb Bassong after another casual approach to a clearance has led to an opposition chance. Your last line of defence keeping you on your toes can only be positive.
He has also astutely organised his back 4 when at times they've looked lost. For all his fine reaction stops I'm yet to see McGovern do the same and the defence is poorer for it. Being frank we've been an absolute shit show at the back since MM donned the gloves.
At a time when Norwich look rudderless (or should that be Ruddy-er-less?), with an obvious lack of direction on the pitch, McGovern's injury sustained on international duty may well be wonderfully convenient. Neil seems to have little choice but to reinstate Ruddy, which in turn should offer more assurance to his defensive line. Couple that with the fact the former Cambridge United youth product's physical frame is more imposing, and quite possibly better suited to the Championship, and his reintroduction was to many no brainer anyway.
So Ruddy starting at Loftus Road could be just what we need. An enforced change but in all probability one that would have been made anyway. A man that boasts knocking out Didier Drogba on his CV may just be perfect for the fight that lies ahead. If you believe the tabloid and Wikipedia claims of his rather absurd nickname, it could well be time for the Iceman to cometh once again.
---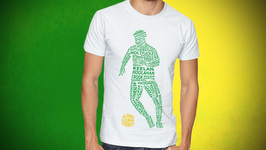 While you're here, did you know we've recently launched a t-shirt, just in time for Christmas? What a coincidence.
Priced at just lb13 +p&p, it features famous (and infamous) names from City's past. Stocks are limited, but you can order yours now.