Duncan Edwards is a reasonable man, a patient man. But he's had enough, if he was called Jez and wore a cheap suit he'd be calling time on Alex Neil's tenure at the club. Here's why.......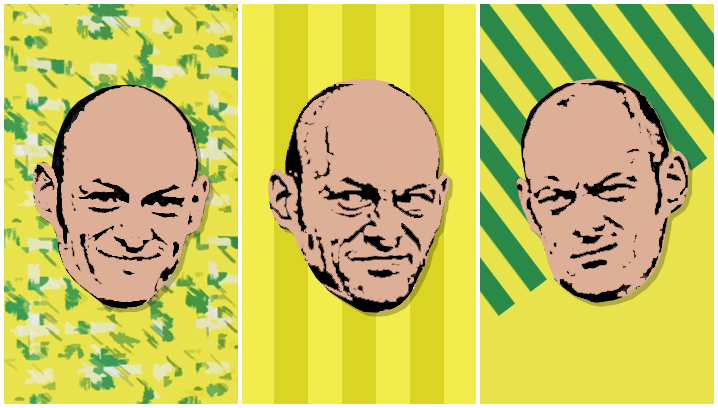 And that really does have to be it.
In some ways, it's harsh if this is to be the game that finally gets Jez to scratch that itchy trigger finger. Down to ten men after a minute, I think I heard Alex mutter "for fuck sake" from my living room in Norwich. It made a game that looked difficult - us in hopeless form, against a team with not just a new manager but a crowd hero too - have an air of impossibility about it.
But it isn't just about today.
It would be unfair to sack Alex if this was a standalone game but the air of impossibility was swallowed whole by the feeling of inevitability. It was just so, so Norwich.
Despite a goal and a "bit of a go", we didn't get an unlikely point and even had we have done, that would have been unfair on Alex Neil.
You see, I like him. I genuinely think he's a decent manager and a man of honesty and integrity. A last gasp point might have earned him another game or two, might have quietened those that say the players aren't playing for him for a few days. We might win a couple of games but as we saw with Hughton, this would only have delayed the inevitable. The gun would still be cocked and pointed and only a bad result away from being deployed.
Alex doesn't deserve that. He came in to us when we were in a position not dissimilar to this one. He picked the club up, shook it and delivered on his promises, giving us a great day at Wembley in the process.
He took us to the Premier League where we started out with a brave and swashbuckling methodology. It was good to watch if somewhat crude and naive at times. A thumping at Newcastle changed all that. It left Alex scratching his head, an abandonment of the very thing that made us successful and ultimately, we haven't recovered.
The change in approach hasn't worked, we've been unable to rekindle what we had before and we now look a jaded, confused, ponderous and at times lost outfit.
Now it's the fans scratching their heads.
Things not working, a stubborn reluctance to change a team and then changes that leave plenty in bewilderment.
I understand that though, nothing is working, if he put his shoes on without looking at the moment they'd be guaranteed to be on the wrong feet. What he believes in isn't happening, he tries to keep faith with it, that doesn't work, so he tries something leftfield and when THAT doesn't work it undermines him further. It makes him appear to be rolling the dice, picking names out of a hat or taking a "well it couldn't be worse than.." approach. That's what we, the fans, do, we need more from Alex.
The impression is that he has no idea how to arrest this slide. He's too close to it.
When he came in, he was a fresh pair of eyes, he could pick the areas that needed sharpening up in order to make us efficient and to play to our potential.
Now it's under his stewardship we find ourselves in a similar position, he doesn't appear to have the clarity of vision to do the same thing. He can't take that step back. Which begs the question what Mr Irvine is doing as surely he should be seeing what Alex is blind to.
Something needs to happen. It needs freshening up.
I hope, for Alex Neil's sake as well as the clubs, that they make that decision now. I don't want to watch that bullish, confident young man shrink any further. He did a fantastic job in the first place here, he'll do a great job somewhere else too. But here, now, I think it's gone.
The board have been open in their clear support of him, they like him. However, the timing of "that" Delia interview couldn't have been worse and not for the first time she is probably wondering why she opened her mouth when she did.
That has to be put to one side though. For the good of the club and for the good of the man who has given us plenty of good times, it's time for Alex to go.
If it feels a bit embarrassing so soon after such a public backing, well that's just one that will have to be taken dry I'm afraid.
Thanks Alex, but it's time.
You can follow Duncan on Twitter @duncanedwards8