City's crisis becomes a full on disaster after another second half capitulation. Duncan Edwards delves deeper into just what is going wrong....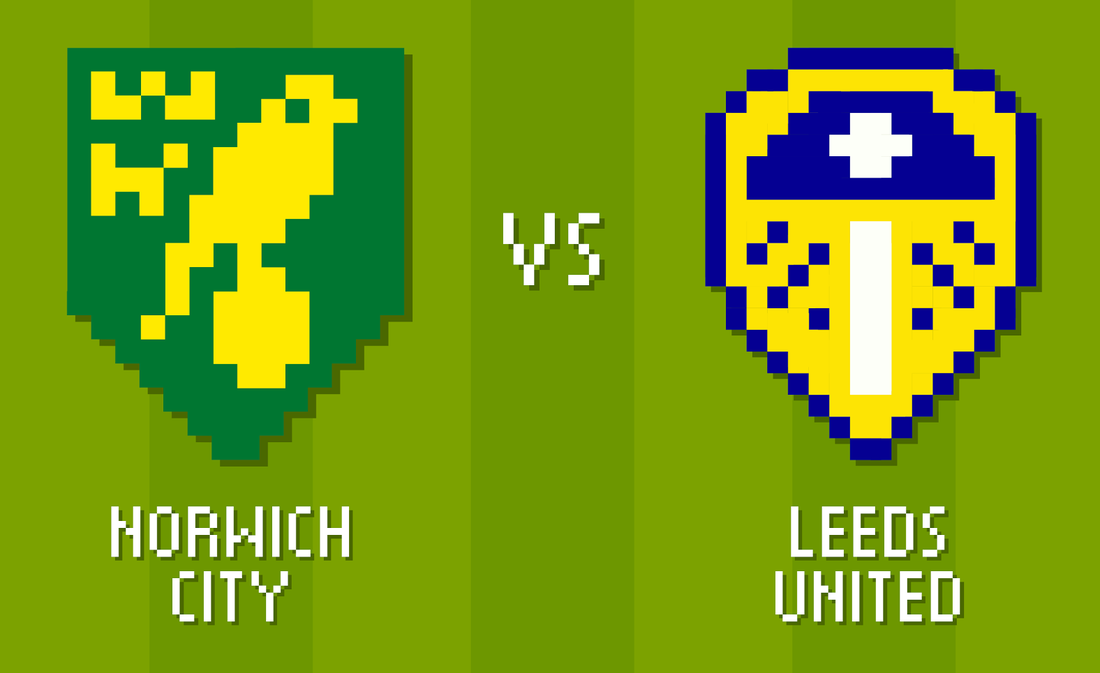 Random Star Performer
Difficult. I'm going to give it to the pissed up Leeds fans in the concourse during the minutes silence. I don't think they were deliberately trying to be disrespectful or disruptive but their antics were enough to fire up the Barclay. After Brighton there was a danger of a fragile nervousness infecting the crowd, a handful of idiots meant that wasn't the case. To start with anyway.
Moment of the Match
Louis Thompson in injury time as Leeds carved us open again. He showed the kind of commitment, desire and passion that have been sadly missing from his colleagues in recent weeks. Chasing hard and making up ground, he threw himself into a block and then got up and won the subsequent second ball.
It was a superb piece of defensive play and we're going to need 11 showing that kind of determination if we're going to arrest this slide.
Biggest positive to take
Erm....
Simply has to be Thompson again.
He shone as brightly as Rudolph on a foggy Christmas Eve. An individual display full of energy and industry, it epitomised what the average fan demands. It's perhaps a bit early to pile the pressure on him but at this stage he looks perfectly at home in the starting XI and Tettey might struggle to usurp him. It's also worth mentioning at a time when our recruitment policy continues to be scrutinised this acquisition looks like excellent business. Big future.
Weekly Whinge
This could have been the whinge that lasted a week. It also could be just about anything, lack of application, touchline inaction, team selection...
But this whinge is about our "big money" players. Where are they? At this level the likes of Klose, Naismith, Brady and Pritchard should stand out. Klose, despite being a bit of a lad on Instagram and somehow immune to criticism, has been distinctly average. In fact, it's fair to say Ryan Bennett comfortably outperformed him (and I have routinely questioned Bennett's abilities). We're struggling at the back and you'd hope that our prized centre half would step up, lead the line, rally the troops and drag performances up. Instead, he appears to be content to be led. We need more from him.
More from Klose but how about something, anything from Naismith? He can't even get on the pitch. When we're in a rut and losing, our lb8m man can't even break into the team? Something doesn't add up there.
Of course Pritchard and Brady have seen the pitch but one seems to start brightly and then fade to nothing while the other looks a shadow of the player we saw in the green of Ireland during the summer. Pritchard shows flashes of brilliance but they're too few and far between, I'd expect him to exert more influence. That said, his best position would appear to be the "Wes" role, playing them both doesn't seem to work. We were fooled by the Rotherham game but the truth is Rotherham are dreadful. It's a straight choice between Wes and Pritch for me and there's only one winner there.
Brady just looks like he's going through the motions. His performance stinks like someone's morning motion. Maybe it's just a body language thing but there's an impression of impatient disinterest, like a kid ticking off the days until his birthday. The suspicion is that its a transfer window rather than a birthday that he can't wait for.
That, in essence, is about lb40m worth of "talent" that could have no argument should none of them be selected for our next fixture. That, THAT, is a disgrace.
Atmosphere
Leeds always "bring" plenty and make a lot of row. They thrive on being universally disliked and have an almost admirable defiance about them. They still think of Chelsea as "rivals" and chant of mythical European triumphs but they don't care how ridiculous that might sound. That belligerence riled the home fans and as I mentioned the noise from the concourse during the minutes silence lit the fans up. Given that it could have been pretty toxic after Brighton, it was pretty decent. Until the end.
Referee Watch
Didn't pay much attention to be honest. I can't remember being particularly outraged about any decisions, the linesman made a great call when deciding that Russ had kept a ball "in" that must have been in the second row of the Jarrold. Still, didn't help in the end.
Summary
Wow. Where to start?
We did OK for the first half but yet again we failed to see it through. We haemorrhage goals at an alarming rate and the fact we've now conceded 7 in the second halves of our last two games raises serious questions about our fitness and the half-time instructions.
Alex Neil was in a difficult position with regard to selection. He'd spoken of personnel change after Brighton but anyone expecting anything radical was disappointed by 2pm.
The decision to stick with McGovern might have shown his faith in the best keeper he has ever worked with but his loyalty backfired. Having made a series of half decent stops through the game, he made a real mess of the late winner. Every keeper makes saves, every keeper makes mistakes but MM is making too many to keep his place in my opinion.
That said, Alex perhaps doesn't have much faith in John Ruddy. He dropped him for a period last season and has now dropped him again this. If he couldn't win his place back after the Brighton debacle he must be doubting if he ever will.
Having got back to 2-2, we should be good enough to take a point from the game but I've had goldfish with longer concentration spans.
We look physically unfit, mentally tired and a little bit punch-drunk. We stagger from disaster to disaster, and as the next sucker punch lands we glance into our corner and Alex Neil looks as shattered as the players.
I don't think he knows how or if he can turn this round. Indeed when he threw Lafferty on I mentioned that it was symbolic of a great big last roll of the dice, a dance floor trawl at 3am or cracking open that bottle of Lambrini when the fridge has been drained. It almost worked until McGovern intervened at the end.
The manager says it's not good enough. We know that. What we want to know is what is he doing about it?
The fans were arguing among themselves at the final whistle and the booing is becoming more vociferous with each passing week. We've been there before. Too many times. Alex Neil is on the precipice.
In truth, the only conceivable way he can save himself is to go on a sustained winning run. The odd victory isn't going to suffice from here, detractors will claim it's putting a sticking plaster on an axe wound; then as soon as another poor result arrives we'll simply be "back to Normal".
He'll know that, he's always honest and is far from stupid. He's a nice guy; so was Hughton and just as that wasn't enough to save him, I doubt very much it will haul Alex Neil back from the brink either.
Start winning or stop earning. It really is as simple as that.
You can follow Duncan on Twitter @duncanedwards8